Charlotte Flair excluded from Ric Flair's Last Match: here's why
by
| VIEW 345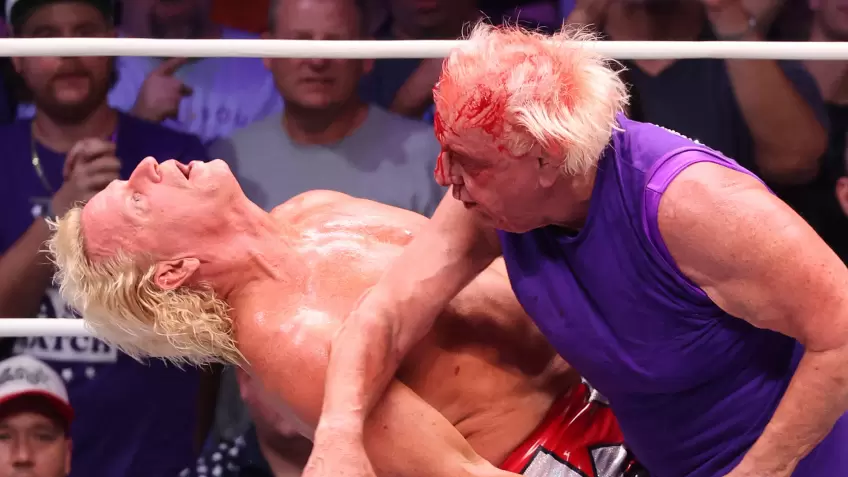 A further stir of
Ric Flair's Last Match
was the lack of involvement of
Charlotte Flair
in the meeting. Her place was soon replaced by Ric's other daughter, Megan. Dave Meltzer, a well-known correspondent for the Wrestling Observer, revealed that WWE does not allow its talents to attend events outside the company.
In a long conversation on Sportskeeda, former WWE manager Dutch Mantell analyzed Flair's latest match in detail: "I didn't watch the event, but the organization was really fantastic. They gave life to a memorable evening and the placement after SummerSlam proved to be perfectly suited.
From what I read, there was no shortage of emotions and Ric Flair greeted the crowd in the way he did. Jeff Jarrett and Jay Lethal did a great job helping Ric shine. I'm happy that Flair managed to finish the match without too much difficulty.
Many fans went to the arena to pay homage to a man who - along with Vince Mcmahon, Hulk Hogan and Stone Cold Steve Austin - made an indelible mark on the 80s and 90s. I give him lots of compliments. At the same time, I'm not entirely sure he hung up his boots." The one staged on Sunday evening should have been Ric Flair's last match.
In the evening's main event, the 'Nature Boy' and Andrade faced Jay Lethal and Jeff Jarrett in a no holds barred battle. The 16-time world champion showed an excellent performance, even if there were some moments of apprehension.
The 73-year-old from Memphis made wrestling history, having helped spread the business to every corner of the planet. In 2012, Ric became the first wrestler in history to be inducted twice into the WWE Hall of Fame, both individually and as a member of the Four Horsemen.
Many WWE legends attended his last match, including The Undertaker, Mick Foley and Bret Hart. No current performer of the company has been framed by the cameras.

Charlotte Flair
Ric Flair