Roman Reigns vs. Brock Lesnar at SummerSlam: What Can Happen
by
| VIEW 203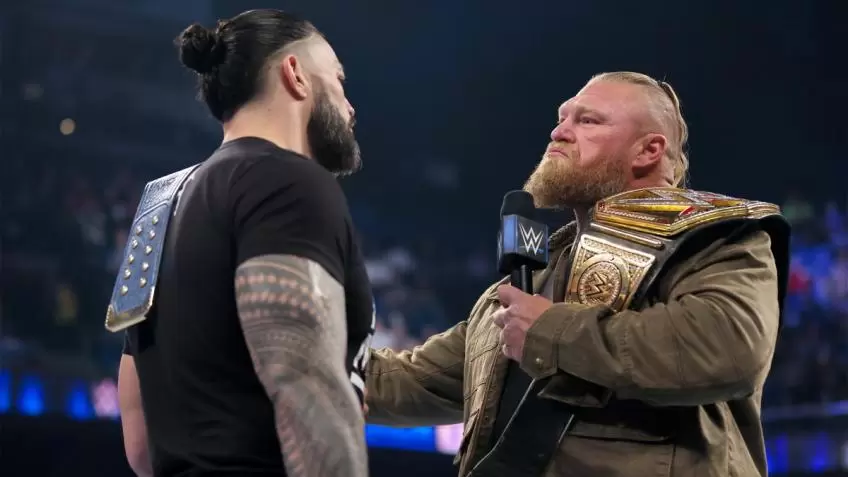 Wrestling expert Bill Apter said the retirement of Vince McMahon will affect the outcome of the match between Roman Reigns and Brock Lesnar. From his point of view, The Beast Incarnate will dethrone the Tribal Chief just before he reaches the two-year milestone as Universal Champion.
Joel Gertner also expressed his opinion on the subject: "My thought is that Brock Lesnar will end up beating Roman Reigns at the end of a very tough battle. He will struggle to stand up at the end of the dispute. At that point, Theory will step into the ring and use the Money in the Bank briefcase.
Taking advantage of Lesnar's fatigue, Austin will take home the Universal title. Only in this way will Vince McMahon's choice to bet on him have made sense." According to Dave Meltzer, a well-known correspondent for the Wrestling Observer, WWE would faint to bring the Beast back: "It was imperative that Lesnar returned to the ring at this time.
They didn't tell me exactly what kind of deal was made to get Brock to come back, but WWE had to shell out a lot of money. " WWE Universe was shocked by the news of Vince McMahon's retirement. The now former chairman of the federation was not having a good time following the Wall Street Journal investigation.
It was revealed that Vince had given $ 3 million to a former employee with whom he had had an extramarital affair. No one expected McMahon to leave the company, not even his bitterest enemies. His role was taken over by his daughter Stephanie and Nick Khan, while Triple H was put in charge of the creative team.
The company does not have much time to reorganize, given that SummerSlam will be staged over the weekend. In the most important PPV of the summer, we will see yet another chapter in the rivalry between Brock Lesnar and Roman Reigns. WWE was in fact forced to recall the Beast after serious injuries to Cody Rhodes and Randy Orton.