Torrie Wilson: "I couldn't mention Sable anymore"
by
| VIEW 542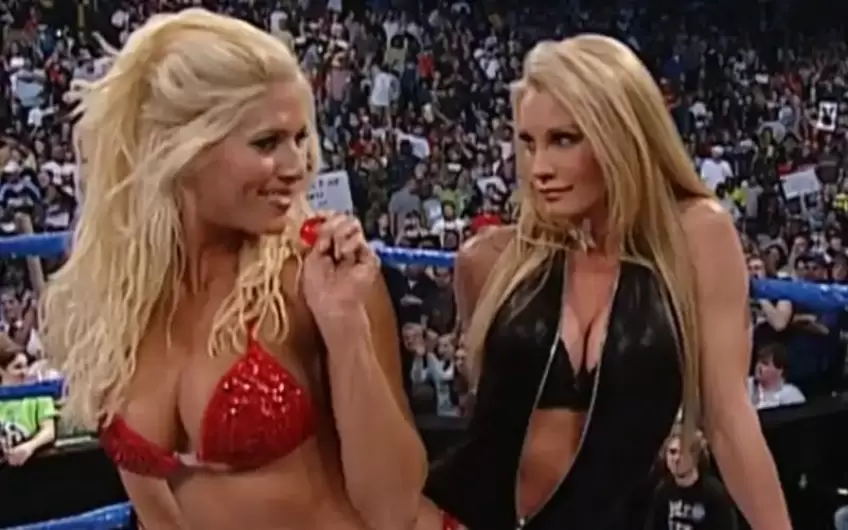 Hall Of Famer Torrie Wilson joined WWE in 2001 following the federation's acquisition of WCW by Vince McMahon. Torrie took part in the historic Invasion storyline by the WCW and ECW, a feud that culminated in that year's edition of the Survior Series.
Her WWE experience ended in 2008 and in 2019 she was inducted into the Hall Of Fame. Recently, at a virtual autograph session at The Asylum Wrestling Store she revealed a curiosity about Sable. The WWE had in fact forbidden to name this other former WWE Diva in any way.
A while ago, Sable filed a lawsuit against WWE after leaving the company in 1999. The latter made heavy allegations against the company of se*ual harassment and unsafe working conditions. The two sides subsequently settled out of court and Sable returned to WWE in 2003.
The latter starred in a TV storyline as Vince McMahon's lover and later left at the end of 2004. It is therefore unclear which is why WWE does not want his name to be mentioned again in its programming. Since she left WWE, Sable has married Brock Lesnar and now she also has two children.
The two former WWE Superstars, however, also posed together for Playboy in 2004 and later teamed up for a feud with Stacy Keibler and Miss Jackie. Sable's last match in WWE was in July 2004 in an episode of SmackDown where she lost her to Torrie Wilson.
In the virtual autograph session, Torrie said: "I was told that I was no longer allowed to mention his name, Sable's. I mentioned his name in my Hall of Fame speech. I had prepared a nice speech for the ceremony it dealt with. also about her but shortly before they told me that I could not talk about her in any way."