Kurt Angle appears in great physical shape
by
| VIEW 458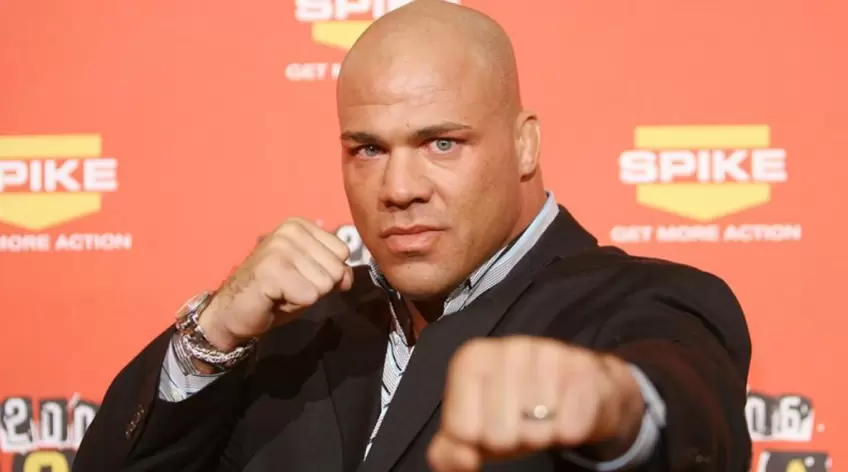 Olympic gold medal winner Kurt Angle, known in the wrestling world primarily for his WWE career, has shown himself on social media to his fans with a totally remodeled and more sculpted physique. In fact, Kurt posted on his Twitter account a photo near the ocean that said: "Sneaking to Miami for three days of relaxation with my beautiful wife @giovannaangle #floridavibes!" Recently, in the latest episode of his The Kurt Angle Show, the wrestler himself wanted to talk about this transformation: "I put on a lot of weight during this pandemic.
I got to 260lbs, and my butt dropped to 210lbs, so I'm in the best shape I've ever been in, even before the Olympics in terms of looks, not conditioning or strength. As for my looks, I've never been better than this, and I'm really happy with my progress."
Obviously having gained more muscle and with the fact that he is now definitely in better shape, fans have begun to speculate on his possible return to the world of wrestling, particularly obviously on the square to wrestle.
He replied: "I have started training hard again to get my body back in shape and, not that I am planning to struggle, but I want to keep the option open. I have trained a lot in physiotherapy, working on my smaller muscles.
That's all. I lost a lot during this pandemic. I couldn't even walk in a straight line, my balance was off axis, my strength was gone and I was going through a really tough time. I too went through a lot of depression."
Also on his show recently, Kurt also clarified his situation with WWE following the cancellation of some plans for him at Royal Rumble and also made it known if he signed a contract with Stamford's company.
Snuck down to Miami for a relaxing 3 day get away with my beautiful wife @giovannaangle #floridavibes pic.twitter.com/gX3qmkx5vS — Kurt Angle (@RealKurtAngle) February 24, 2022
Steve Austin will be in Texas on Wrestlemania weekend!
In recent weeks there has been a lot of talk about all those great athletes and celebrities who could appear after years or even for the first time in the WWE rings at Wrestlemania 38. If for the moment the only one confirmed for a match at Wrestlemania is Logan Paul, famous American actor and youtuber, who will join forces with The Miz, in a tag team match against Rey and Dominik Mysterio, there are numerous other names considered for the Showcase of the Immortals.
Another celebrity who will surely tread the Wrestlemania rings, will in fact be Johnny Knoxville, who returned to show up in the last episode of Friday Night Smackdown, just two days ago, being brutally attacked by the new Intercontinental Champion of the blue show, Sami Zayn.
Most likely, the two will in fact go to clash in a match at the Showcase of the Immortals, in a contest that will just as likely see the Canadian put his newly won champion belt up for grabs against the Japanese Nakamura.
But who else could take part in WWE's biggest show of the year of wrestlers or insiders who don't usually get in the ring? Apparently, the last great names brought up by WWE insiders would be those of Stone Cold Steve Austin, rumored in a match against Kevin Owens and even the WWE Chairman, Vince McMahon, who could go to battle with the reporter Pat McAfee.
Apparently, on the Thursday before Wrestlemania 38, Stone Cold Steve Austin will be present at a convention in his home state of Texas, with this latter clue that brings the WWE Hall of Famer even closer to his probable presence in that of the Grandest Stage of Them All.