Bruce Prichard reports on Triple H heart problems
by
| VIEW 855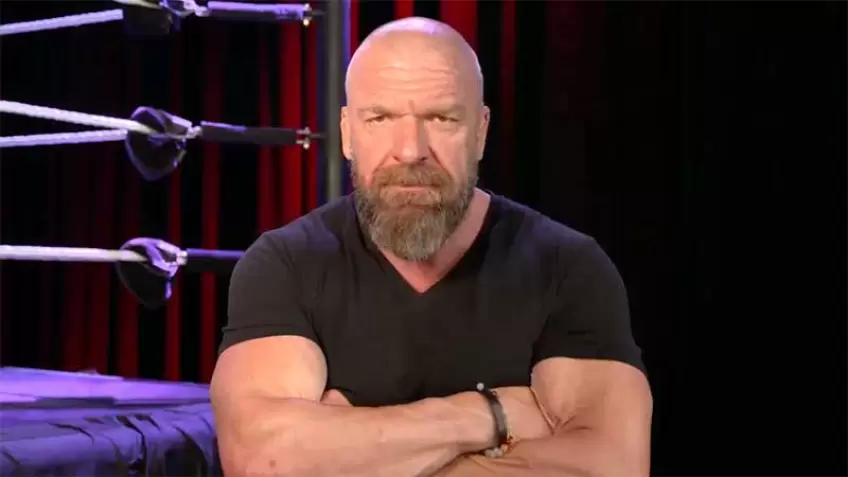 As you all know by now, a few weeks ago Triple H underwent a heart surgery to fix a problem that the WWE COO had for some time and that in the last period had risked making him feel very ill. Although this pathology has not been fully disclosed, it would seem to have seriously endangered the continuing in-ring career of the McMahon company's multiple world champion, with Hunter likely to retire for life from competitions, due to this uncovered heart problem.
Only now. Since the problem came up, HHH hasn't been seen in the WWE rings since the athlete and current executive of the family company is still recovering from the operation and its course, with the best of wishes being.
arrived from all over the world of pro-wrestling, both from WWE insiders and from all the big companies in the world. After worrying family, friends, colleagues and fans around the world, it appears that Triple H is making some very concrete steps forward, with Bruce Prichard, Vince McMahon's right-hand man in the WWE creative team at the time, who wanted to give some news regarding the health status of the Triple, in his latest speech to the microphones of AdFreeShows.
Regarding the health of the WWE COO, Prichard said: "He feels a lot better; he's making great improvements. He also moves well, mate. More power for him!" Apparently, after the operation, the athlete's movement had also been partially disabled, with the massive physique of the massive wrestler who was in absolute rest for weeks, as confirmed by Triple H himself in some tweets and some messages sent.
to fans and colleagues. Once again, from the entire WorldWrestling editorial team, the greatest wishes for a speedy recovery go to the COO of the Stamford company, with the hope that Triple H can get back to doing what he loves most, for as long as he wants, also in the federation rings.
Trish Stratus: "In Alexa Bliss I see shades of myself"
One of the greatest wrestlers in recent and past WWE history, she is certainly the multi-world champion Trish Stratus, also inducted into the WWE Hall of Fame after her retirement from the world of pro-wrestling wrestling.
Although after her official retirement Trish returned to the company's rings, both for the women's Royal Rumble and for other matches such as at Summerslam 2019 against Charlotte Flair, her wrestler career has still ended, with her contribution to the world of wrestling, which nowadays is limited to acting as a commentator in some program or being interviewed by the most disparate newspapers around the world.
In her last interview, the beautiful former champion of Monday Night Raw, who was one of the few true athletes of her time and not just an image woman, wanted to make a comparison between her and another great athlete of today: Alexa Bliss.
Although Alexa is currently absent for a nose operation that will keep her out of the picture for several weeks, Trish still wanted to compliment her, also stating how her girlfriend remembers them herself. To the microphones of her speech with Vibe 105 Sports, Trish Stratus said about Alexa Bliss: "A lot of times, I've seen shades of me in a lot of WWE women.
It's funny because most of the things I see on social media, on Twitter during RAW. People might say 'Oh, about the shades of Trish Stratus!' and there are several.
Definitely Alexa Bliss in her early days, I saw many shades of me in her when she was a heel.
It's really beautiful and it's an honor for me." In addition to the similarities in Alexa Bliss' attitude as a heel, Trish Stratus has found some similarities between her and several other WWE female stars in recent years.
Many of the fans and insiders continue to compare the athletes of today with those of the past and the name of Trish Stratus is always one of those that emerges first in the list of athletes now withdrawn, which must obviously be a honor and a privilege for her.