Braun Strowman back in WWE?
by
| VIEW 385
Braun Strowman was fired in the summer by WWE which from 2020 to today has decided to remove some superstars from the company in an attempt to save a lot of money. According to reports from Fightful Select in his time, the contract of the Monster that walks among men, would have been worth from 1 million dollars to 1.2 million dollars a year.
Strowman, once the 90-day non-competition clause expired, fought his first match outside the McMahon company, against another former WWE, EC3. Not only that, because in fact it seems that several companies are interested in hiring him, such as IMPACT and obviously AEW, but perhaps for him the road could take an almost unexpected turn.
Ringside News, the well-known American news site about our beloved discipline, lets us know that it has been asking around about the rumor that the giant was returning to WWE to rejoin his old friends. The response was as follows: "A regular team member Told us that: if WWE made an offer to Braun Strowman, he would immediately return to the fold.
Obviously this did not happen. " In addition, it was also added: "There has been no offer, and there is no interest in bringing Braun Strowman back. His 90-day non-competition clause has expired, and he is now on his next adventure in professional wrestling.
" So it seems that WWE has no interest in having Braun back on its roster, even now that the usual routine on tour has been resumed a bit with the live audience that has often appreciated the giant, especially the audience formed by the little ones.
We just have to wait and see where she will actually go to work, while in the meantime her partner Raquel Gonzalez continues to dominate as a champion at NXT 2.0 and in the meantime she shows herself with Braun on social media in small moments of daily life as a couple.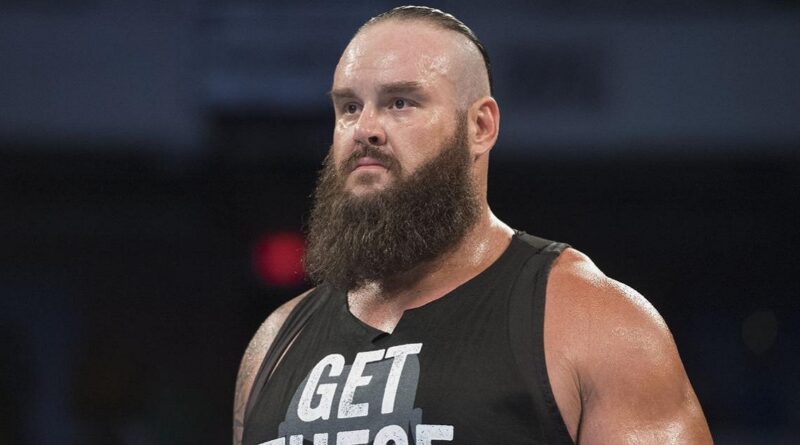 Mbappé's mom: "We are negotiating the renewal with PSG"
Fayza Lamari, mother of Kylian Mbappé, spoke about the future of her son in an interview with Le Parisien, predicting a future at PSG.
She said: "We are currently talking to PSG about a possible renewal and everything is going well. Last Monday I also talked to Leonardo about it, I don't know if we will find a solution, but certainly Kylian will give his best to win the Champions League.
He needs to feel happy. Otherwise he would also be able to end his career and sometimes he even tells us so, but with Kylian everything can change overnight. In the summer I wanted to go to Real, I had already made my decision and I had thought about it a lot Well."
In the coming weeks we will see how this affair, which has been going on for several months now, will end with Real Madrid's courtship towards the star of the Parisian club and the French national team, with Leonardo of PSG and president Perez of Real Madrid who are in open controversy. between them for the interference of Real towards the player.