Will Alexa Bliss have a future in Hollywood?
by
| VIEW 520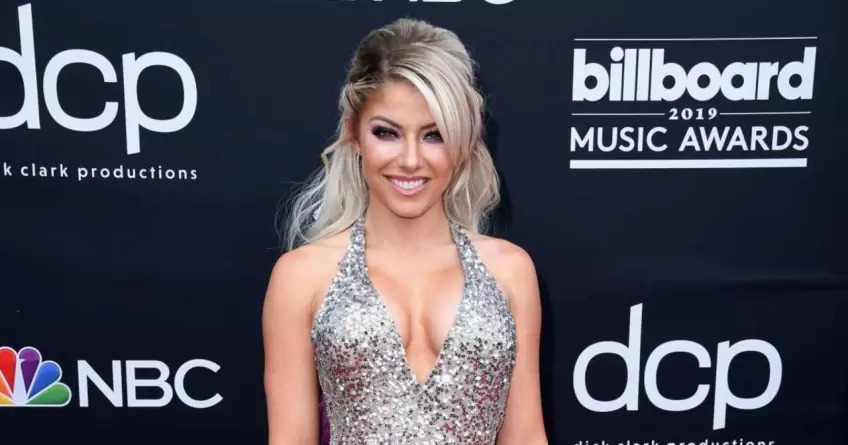 Alexa Bliss
made her debut on the WWE main roster in 2016. Ever since she took her first steps at the company, she has been heralded as a big name and it didn't take long for her to become the new champion of Smack down. Bliss also enjoyed great success after her move to Raw, having so far won five women's titles and several tag team belts.
Alexa also held the Money in the Bank briefcase, testifying to how much the Stamford federation has always believed in her talent. Last year on SmackDown we witnessed her transformation into an evil entity, which allowed her to create a storyline with The Fiend Bray Wyatt.
In the course of a recent interview with ET microphones, Bliss did not rule out wanting to venture into the cinema once her path in WWE is over. Her will is to follow in the footsteps of John Cena, Batista and The Rock, who have used the popularity gained through wrestling to gain a hold in Hollywood.
Alexa Bliss said: "WWE will always be my home, I want to make it clear. My heart will always remain in this company, but one day I'd like to see what outlets I would have if I started acting. To be more specific, I've been working with an acting master for the past ten months.
I have to admit that I had a lot of fun and I don't rule out that this could be my future. I would be delighted to give it a try if future circumstances permit. It would definitely be a dream come true for me." After Bray Wyatt's departure, Bliss introduced a doll named 'Lilly' to the WWE universe, but that choice did not appeal to fans.
Despite the frequent grumbling in the arenas, it must be said, however, that the Alexa doll is having excellent results in terms of sales on the WWE Shop. One more reason to continue on this path.
SUMMERSLAM 2021 RESULTS
Here's what happened in WWE SummerSlam 2021 at Allegiant Stadium in Las Vegas.
Single Match: Big E beats Baron Corbin Main Card: Tag Team Match for the Raw Tag Team Championships: RK-Bro (Matt Riddle & Randy Orton) beat AJ Styles & Omos (RK-Bro new champions) Women's Match: Alexa Bliss beats Eva Marie (w / Doudrop) Single Match for the US Championship: Damian Priest beats Sheamus (Priest new champion) Tag Team Match for the SmackDown Tag Team Championships: The Uso's beat Rey Mysterio & Dominik Women's Match for the SmackDown Women's Championship: Becky Lynch squasha Bianca Belair (Becky is the new champion).
There was supposed to be Bianca vs Sasha but the latter is unavailable and Carmella arrives to replace the Boss but suddenly she echoes the theme of Becky Lynch that challenges the champion. Single Match: Drew McIntyre beats Jinder Mahal Triple Threat Match for the Raw Women's Championship: Charlotte Flair beats Nikki A.S.H.
and Rhea Ripley (Charlotte champion again) Single Match: Edge beats Seth Rollins Single Match for the WWE Championship: Bobby Lashley beats Goldberg (via KO) Single Match for the Universal Championship: Roman Reigns beats John Cena - Brock Lesnar is back at the end of the match!
Alexa Bliss