Ross: "The Undertaker had heated conversations with Brian Adams"
by
| VIEW 1301
During the last episode of his Grilling JR podcast, the legendary Jim Ross focused on the 1996 edition of the SummerSlam pay-per-view. During the conversation, the current All Elite Wrestling commentator also traced Brian Adams' career in WWE.
The latter struggled with the name Crush in his multiple stints with the Stamford federation in the 1990s. Adams had moved from WCW with a lot of hope, but his path in WWE ended up falling far short of expectations. In real life, his close relationship with the iconic The Undertaker was known.
In JR's opinion, Brian could have made much better use of his privileged relationship with the Deadman, whose career ended last year at the Survivor Series. Jim Ross said: "I'm sure The Undertaker had a lot of heated conversations with Brian Adams, they were really good friends and have been traveling together for a very long time.
Everyone knew that he had entered Taker's good graces. If a legend like him likes you, it's unlikely you won't get at least one chance to show off. The problem has always been Brian. Nobody really knew what the correct formula was to unlock his brain and induce him to fully express his talent."
Despite having produced some excellent performances, Adams lacked above all continuity: "Well, Vince McMahon and Undertaker really liked his style. Adams was exactly the type of athlete Vince was looking for: he was tall, powerful, thin and very athletic.
He relied heavily on his athletic abilities, so it wasn't always easy to manage. You can also ask Bruce Prichard, with whom he had a very good relationship. We have never found the ideal combination to take it to the next level.
I have to admit that he was frustrating, because he had all the credentials to break through. He was probably lacking the motivation to make a further qualitative leap, at least that's the idea I got."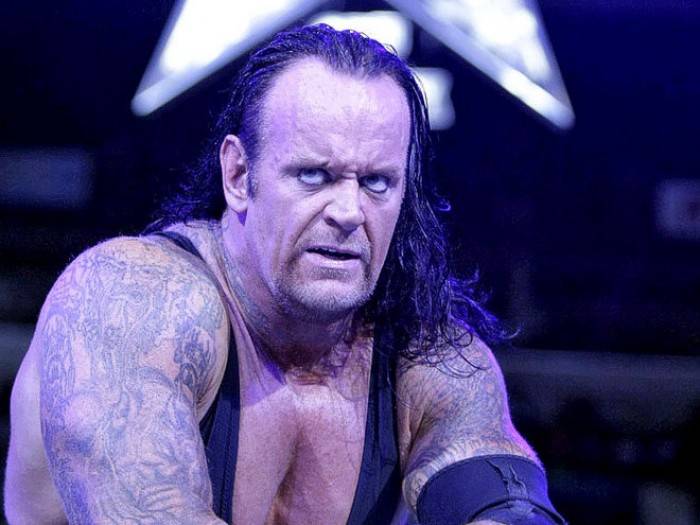 Goldberg: "Brock Lesnar is by far the toughest opponent I've ever met"
Bill Goldberg returned to WWE for the umpteenth time in the episode of Raw following Money in the Bank.
Bill has challenged Bobby Lashley for the WWE Championship by starting a feud that will culminate in SummerSlam, the most anticipated pay-per-view of the summer, staged in Las Vegas on August 21. In the episode of the red show airing this week, The All Mighty recorded a promo in which he was confident of demolishing Goldberg in just over a week.
Fans have often criticized the WWE leadership for the countless titled chances granted to Bill, who had already appeared this year at the Royal Rumble. In the aforementioned circumstance, he had surrendered quite sharply to Drew McIntyre by exiting the scene with his tail between his legs.
In a recent interview with Gaelyn Mendonca for WWE India, Goldberg was asked who was the toughest opponent he has ever met in the ring. "Brock Lesnar, I have no doubt," Goldberg replied without hesitation. "I would like to say that Brock's character is extremely similar to mine.
What we interpret in front of the cameras is something very close to who we really are. Confronting Brock Lesnar is a bit like challenging myself. The same can also be true for Bobby Lashley, with the difference that he is much younger," he continued.
A few days ago, the statements of René Duprée, who accused Goldberg of being a dangerous wrestler, caused a huge sensation. "He dislocated my shoulder once. We had to do a fairly simple segment, but he hit me with a French flag and the consequences were terrible.
I still remember feeling tremendous pain. There are many other superstars who can confirm this. For me, WWE must be desperate if they still bet on Goldberg. They don't know how to create new stars or they don't trust the athletes who play on the roster, I can't think of other plausible explanations," he had ruled.