Stephanie McMahon petrified by George Steele
by
| VIEW 1231
Stephanie McMahon played an important role in WWE behind the scenes, occasionally allowing herself a few appearances in the ring alongside her father Vince and husband Triple H. When not playing the ruthless member of the McMahon family in front of the cameras, Stephanie is Chief Brand Officer of the WWE, as well as personally managing the relationship between the Stamford company and various charities.
In addition, she has always been a huge supporter of the Be a STAR project supported by the WWE. In a recent interview with Abe Madkour for 'SBJ', Stephanie talked about her growth and development in the wrestling business.
The Game's wife unveiled her earliest memories of the company, also focusing on the first time she went to a pay-per-view show at the Spectrum in Philadelphia when she was just five. Stephanie said: "To walk past all those superstars, who were mostly men considering the historical period, who were there with their costumes and their equipment, was something crazy for a little girl.
At a certain point, I see all these guys coming running and screaming as if they were a school group on a trip, I got a little scared. I kept walking a little longer and came across George The Animal Steele, who was covered in so much hair that it looked like he had fur on his head.
He was just a man with a lot of hair of course. I was literally petrified at the sight of him and ran to my father. I wrapped my arms around his neck as shocked as I was, while he couldn't stop laughing." Vince McMahon's daughter admitted that Ronda Rousey really surprised her: "She has always inspired me 'The baddest woman on the planet'
She was the first American woman to win a medal in judo at the Olympics, she changed the face of MMA, she supports projects related to equality and mental health, she is always herself with no frills."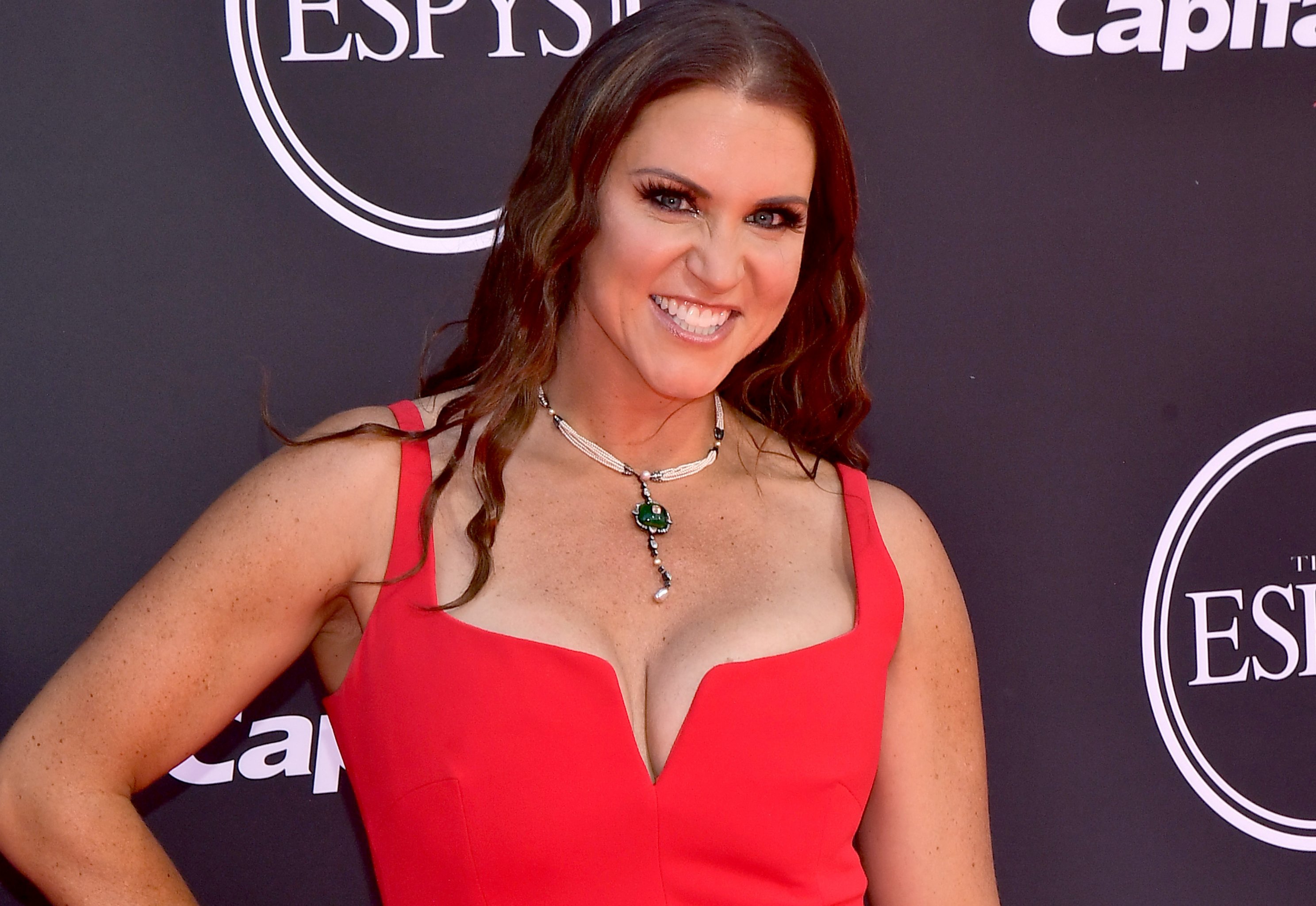 Melina: "I would love to go back to WWE"
Melina said she was ready to return to WWE, as rumors wanted in 2020 that they would see her within the federation once again 9 years after her last appearance, at the end of seven years of union.
Speaking to Louis Dangoor, the former MNM member admitted that he missed the signing due to a knee injury. In the last few hours, however, the Metro reporters asked her again what and how many were the chances of seeing her again at the McMahon court.
Melina admitted that she would love to go back to Stamford, but that even if she fails to sign the contract she would be happy with her career from which she has received so much. Here is an excerpt of her words: "I feel really happy with everything I have achieved in my career, but if a call comes from WWE I would love to sign again.
Because I consider it my home. But even if it doesn't happen, I would consider myself equally happy with what I did. I've done so much both in my career and in WWE that I don't think I still have to prove anything, do or say anything."
Melina has taken part in various cameos in WWE, such as in 2019 when she took part in an episode of RAW as a special referee or in 2021 (precisely on January 4), in a segment with the members of the Lucha House Party. Melina will now face Deonna Purrazzo for the Impact Knockouts Championship at NWA etPowerrr on August 28th.
Even if she does not sign with the McMahons, the former champion has nevertheless confirmed that she is very happy to work for both the NWA and for Impact, where she has found herself very well both in terms of wrestling and general treatment by each. insider.