Booker T: "You can't replace Bray Wyatt"
by
| VIEW 296
The news of the release of Bray Wyatt, unanimously recognized as one of the greatest talents around, caused a sensation. To tell the truth, there were signs on the horizon that authorized us to ask ourselves some questions.
'The Fiend' had played only one match from December 2020 until the day of his dismissal, namely the one against Randy Orton at WrestleMania 37. Everything suggested the beginning of a feud with Alexa Bliss, who had betrayed him by facilitating success della Vipera in the Showcase of the Immortals.
The pandemic-related cuts are the official motivation behind Wyatt's release, but many insiders aren't convinced it's the truth. In the latest edition of his Hall of Fame podcast, Booker T analyzed in detail the impact such a jolt could have on Vince McMahon's company.
Booker T said: "Bray Wyatt was a tremendous talent. I have no doubt WWE will miss it. Can he be replaced? I doubt it, because I think he was one of those guys that happen once every few years. His ability and his charisma were a kind of throwback, if you know what I mean.
Wyatt is one of those who convinces you to attend a show, go and see it just because he's there. It was felt that he had something different from everyone else. I really don't think he's replaceable." Particularly touching were the words of Alexa Bliss, who expressed all her amazement when she learned the news of Bray's release: "I'm really speechless.
I can only thank him for everything he has done for this company. My funniest moments in WWE were the ones I spent with him. We are talking about an extraordinary talent and a super nice person. I'm still in a state of shock."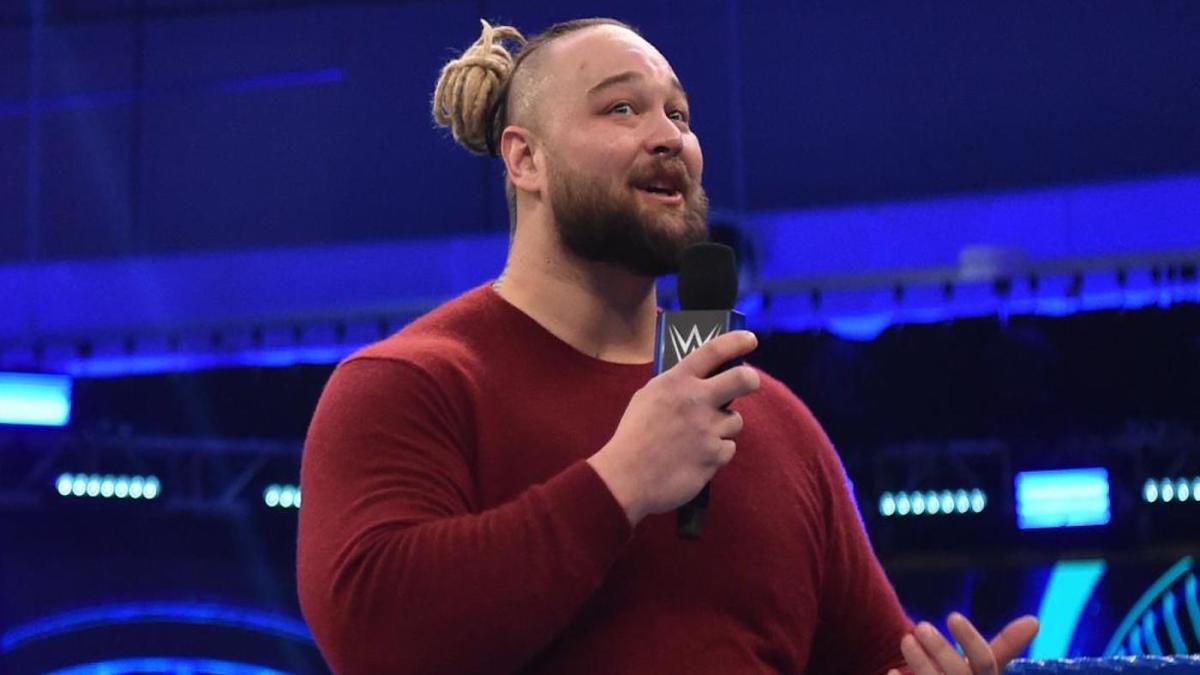 Will Brock Lesnar fight in AEW?
In recent days, AEW, also named All Elite Wrestling, has been in the news for the latest rumors that have approached two former WWE stars such as CM Punk and even Daniel Bryan to the company of Tony Khan.
In the last few hours the rumors have increased and have also seen a rumor that would be incredible: the second most important wrestling company in the world would also be thinking of The Beast Incarnate, one of the most important stars of the WWE of the last twenty years, none other than Brock Lesnar.
Some rumors even say that the wrestler has already signed a contract. It all started when someone sent a message to colleagues from Wrestling Observer Newsletter stating that a historical and very important source in wrestling would tell them that Brock Lesnar had signed a deal with a company outside WWE.
Rumors have increased and it has been argued that this company was indeed the AEW. During the last episode of the Mat Men podcast, colleague Andrew Zarian took stock of the actual situation of The Beast. Here are his words: "I can tell you with absolute certainty that Brock Lesnar did not sign with AEW.
They may have spoken occasionally, but never anything serious. That's all I know and I can tell you what they told me. I also spoke to Dave Meltzer and he also confirmed that it is not true, Brock Lesnar has not signed with All Elite Wrestling."
Brock Lesnar has been absent from WWE rings and wrestling in general since last year when he was defeated at Wrestlemania 36. Latest rumors say that Vince McMahon's company is very interested in the wrestler's return and Zarian continued: "Brock hasn't signed with WWE yet.
I know WWE wants him and honestly if I'm WWE I think: How do you let go. one like him. I think it would be stupid and in fact the fact that WWE doesn't sink the blow for his return has made some wrestling fans think that WWE wants to sell.
Usually when someone wants to sell he has to save money as possible but I think you must also sell with the maximum of your earnings."