Becky Lynch's return to WWE is further and further away
by
| VIEW 263
Now with Becky Lynch absent from the scene since May 2020, we are all there carving the lines that count the days on the wall as we hope to get closer and closer to her return to WWE. Months and months passed, from about January 2021, to read that Becky will be back soon, perhaps at the Royal Rumble, perhaps at Wrestlemania or perhaps at Money in the Bank, but nothing to do, the redhead is still not seen.
Her last hope is to be able to see her again at Summerslam, the stage on which she was the protagonist in 2018 of her betrayal against her best friend Charlotte Flair, where The Man really began to take hold. Then in July we kept you updated practically every week, trying together with the whole WWE Universe to understand when the former double champion of Wrestlemania 35 would actually return.
Our PW Insider colleague, Mike Johnson, in the last few hours has updated us on the situation of one of the most anticipated returns of the WWE, letting us know that, although the plans may always change at the last minute, for now there are no plans for her to Summerslam.
"The rumor she was making on WWE TV recordings in the past week was that she would be back on TV this fall, with October openly discussed." We remind you that the dates of the famous WWE Draft have been moved from August to October, with the Queen of the Ring tournament being held in the month of the scariest party of the year.
Also keep your eyes open because according to what reported by Sean Ross Sapp, The Man could make his return to a roster that is not that of Raw, perhaps also helped by the above-mentioned Draft. We just have to wait for further updates and who knows, maybe WWE will decide to surprise everyone and bring Becky back in a totally random or unexpected moment so as not to ruin her much-needed return.
Meanwhile, the WWE Universe during the shows on the road continues with its chorus "Becky Becky Becky!"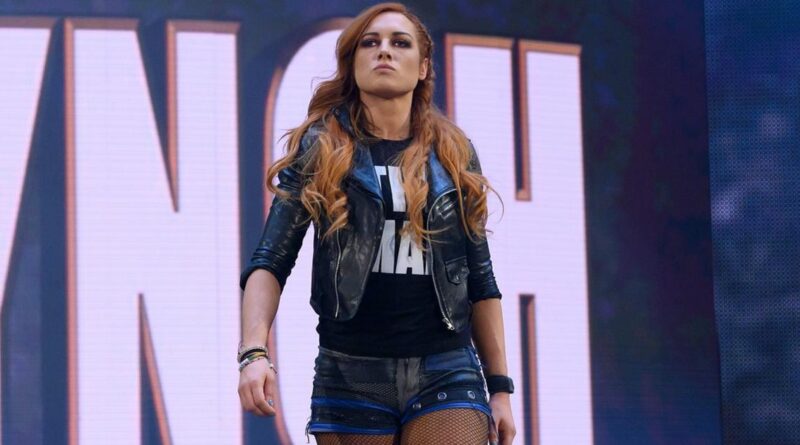 Will Brock Lesnar fight in AEW?
In recent days, AEW, also named All Elite Wrestling, has been in the news for the latest rumors that have approached two former WWE stars such as CM Punk and even Daniel Bryan to the company of Tony Khan.
In the last few hours the rumors have increased and have also seen a rumor that would be incredible: the second most important wrestling company in the world would also be thinking of The Beast Incarnate, one of the most important stars of the WWE of the last twenty years, none other than Brock Lesnar.
Some rumors even say that the wrestler has already signed a contract. It all started when someone sent a message to colleagues from Wrestling Observer Newsletter stating that a historical and very important source in wrestling would tell them that Brock Lesnar had signed a deal with a company outside WWE.
Rumors have increased and it has been argued that this company was indeed the AEW. During the last episode of the Mat Men podcast, colleague Andrew Zarian took stock of the actual situation of The Beast. Here are his words: "I can tell you with absolute certainty that Brock Lesnar did not sign with AEW.
They may have spoken occasionally, but never anything serious. That's all I know and I can tell you what they told me. I also spoke to Dave Meltzer and he also confirmed that it is not true, Brock Lesnar has not signed with All Elite Wrestling."
Brock Lesnar has been absent from WWE rings and wrestling in general since last year when he was defeated at Wrestlemania 36. Latest rumors say that Vince McMahon's company is very interested in the wrestler's return and Zarian continued: "Brock hasn't signed with WWE yet.
I know WWE wants him and honestly if I'm WWE I think: How do you let go. one like him. I think it would be stupid and in fact the fact that WWE doesn't sink the blow for his return has made some wrestling fans think that WWE wants to sell.
Usually when someone wants to sell he has to save money as possible but I think you must also sell with the maximum of your earnings."