Paul Orndorff is dead at 71 years-old
by
| VIEW 263
Unfortunately, deaths continue in the world of wrestling, in a year and a half that he cannot stop and alone gives us so much pain. We recently told you about the death of Del Wilkes, better known as The Patriot in WWE, who died at the age of 59.
Even earlier, in May, we said goodbye to New Jack, beloved in the extreme scene, who allegedly died of cardiac arrest in his home in North Carolina, where he had lived for several years now. Last year, however, Pat Patterson left the Hall Of Famer with the man who hadn't enjoyed good health for years now, something he himself revealed during Legend's House, a WWE program.
We owe him the invention of the Royal Rumble. Now unfortunately the news has arrived of the death of another fighter who makes our hearts cry. The news of the wrestler's death comes directly from his son Travis, who shared a very touching message for his missing father: "It is with extreme sadness that I announce the death of my father, Paul Parlette Orndorff Jr.
He is better known as Mr Wonderful Paol Orndorff. Many of you will remember him for his physique. Many will remember him for his intensity. But if only I could make you understand and see his heart. He will always be Pop, Paw Paw, and Daddy at home.
And as much as many of you hated him as a wrestler, he absolutely loved you for it. He was a fantastic father who showed me more love than I ever deserved. I love you daddy." In addition, he wrote in the description of the photo that in his profile biography he leaves a link to make a donation to meet the expenses of the funeral and asks his father's friends to contact him if anyone wants to speak at the funeral.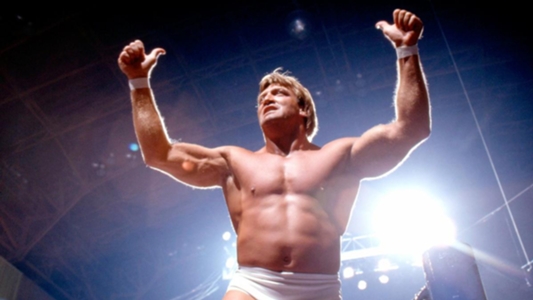 Why did Roman Reigns nominate Brock Lesnar to Smackdown?
In recent weeks, but also in recent months, one of the thoughts that has most gripped the minds of WWE Universe fans has been the possible clash in the ring between Brock Lesnar, former assistant of Paul Heyman and Roman Reigns, current wrestler to whom the Mad Genius acts as personal advisor on Friday Night Smackdown.
Obviously, if it is not the first thought that comes to mind to a fan of the company, that of the clash between Reigns and Lesnar is still one of the themes that sooner or later always comes up in some discussion or argument regarding the Smackdown main event.
Since his post-Wrestlemania 36 exit, nothing has been heard of Lesnar and obviously the WWE, not being able to use Heyman otherwise, diverted him to Reigns, with the change of attitude of the wrestler which turned out to be probably the most important move.
winner of his entire career. As you will surely have heard in the last episode of Friday Night Smackdown, the Universal champion Roman Reigns entertained his virtual audience (for the last time), also talking about Brock Lesnar.
To many fans of the WWE Universe, it seemed strange, but apparently, going back in time and in the episodes of the blue show, we discover several curiosities of the genre regarding these quotes. As we also reported a few days ago, Paul Heyman changed his Facebook profile picture, to put one in which he admires the work of Lesnar, while he was beating up Reigns, when he was still one of the most important babyfaces in the WWE.
Apparently, an answer to this question would come from the well-known Ringside News site, which after having questioned various sources inside the WWE, would have discovered that this modus operandi would have been chosen by the directly concerned and by the Chairman himself, Vince.
McMahon, to build future segments and feuds. Should WWE actually opt for a Roman Reigns vs Brock Lesnar, WWE would already have several material in its past that it can use for such projects. This explains why even going forward in time, we will always find references to past characters in the history of Reigns and Heyman, such as Lesnar, Daniel Bryan and many others.