Brock Lesnar's come back: are we finally here?
by
| VIEW 2031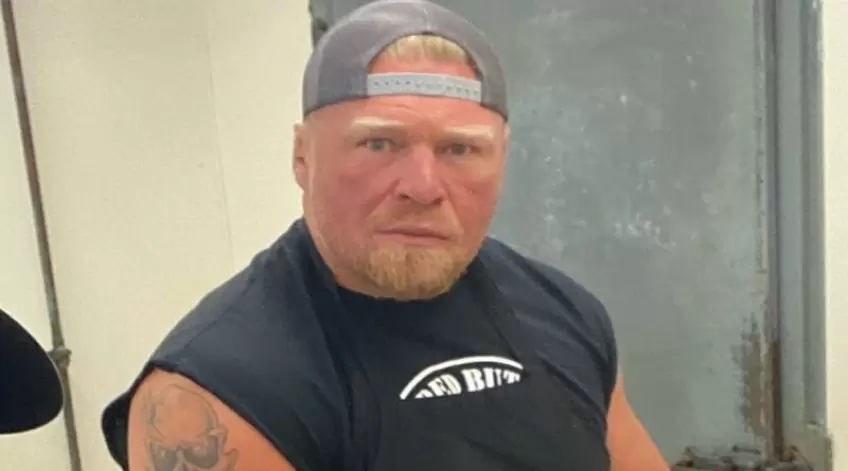 At this time of the year, there is nothing but talk of Brock Lesnar's possible return to WWE. The former Universal Champion hasn't had an official match since WrestleMania 36 last year, when Drew McIntyre ended his controversial reign as champion.
The contract that linked the Beast to the Stamford federation expired in August 2020, with the extremely harsh effects of the pandemic making an agreement between the parties even more difficult. During his long WWE tenure, Lesnar formed a special relationship with Paul Heyman, who has managed it for nearly his entire career.
In a recent interview with Alistair McGeorge for METRO, Heyman expressed his judgment on Brock's future plans: "Brock Lesnar will do what Brock Lesnar wants to do. If he wants to return to WWE, he will do so without any problems.
If he wants to go to the UFC and steal the title from Francis Ngannou, he will. If he wants to play football and run around Neymar, Ronaldo or David Beckham, he will. If he wants to give himself a chance in rugby and break any existing record, he will do it."
After making his return to SummerSlam last year, Roman Reigns joined forces with Heyman, who has since become the personal advisor to the Tribal Chief. The rivalry between Lesnar and Reigns had exploded in 2015, culminating in a beautiful match staged at WrestleMania 31.
They met again in the WrestleMania main event three years later. In the same interview, Heyman was asked which side he would take in a hypothetical feud between the two. "Well, this is a hypothetical question, I just stick to the facts.
My father always said: 'If your aunt had bitches, she would be your uncle' She doesn't have them, so she isn't," he joked. Recall that WWE has obtained authorization to return 'on the road' starting from the episode of SmackDown aired this Friday.
We hope it is the beginning of the rebirth.
Why did Roman Reigns nominate Brock Lesnar to Smackdown?
In recent weeks, but also in recent months, one of the thoughts that has most gripped the minds of WWE Universe fans has been the possible clash in the ring between Brock Lesnar, former assistant of Paul Heyman and Roman Reigns, current wrestler to whom the Mad Genius acts as personal advisor on Friday Night Smackdown.
Obviously, if it is not the first thought that comes to mind to a fan of the company, that of the clash between Reigns and Lesnar is still one of the themes that sooner or later always comes up in some discussion or argument regarding the Smackdown main event.
Since his post-Wrestlemania 36 exit, nothing has been heard of Lesnar and obviously the WWE, not being able to use Heyman otherwise, diverted him to Reigns, with the change of attitude of the wrestler which turned out to be probably the most important move.
winner of his entire career. As you will surely have heard in the last episode of Friday Night Smackdown, the Universal champion Roman Reigns entertained his virtual audience (for the last time), also talking about Brock Lesnar.
To many fans of the WWE Universe, it seemed strange, but apparently, going back in time and in the episodes of the blue show, we discover several curiosities of the genre regarding these quotes. As we also reported a few days ago, Paul Heyman changed his Facebook profile picture, to put one in which he admires the work of Lesnar, while he was beating up Reigns, when he was still one of the most important babyfaces in the WWE.
Apparently, an answer to this question would come from the well-known Ringside News site, which after having questioned various sources inside the WWE, would have discovered that this modus operandi would have been chosen by the directly concerned and by the Chairman himself, Vince.
McMahon, to build future segments and feuds. Should WWE actually opt for a Roman Reigns vs Brock Lesnar, WWE would already have several material in its past that it can use for such projects. This explains why even going forward in time, we will always find references to past characters in the history of Reigns and Heyman, such as Lesnar, Daniel Bryan and many others.