Lita, Edge and the bed-ring moment: "I said no, WWE threatened to kick me out!"
by
| VIEW 26411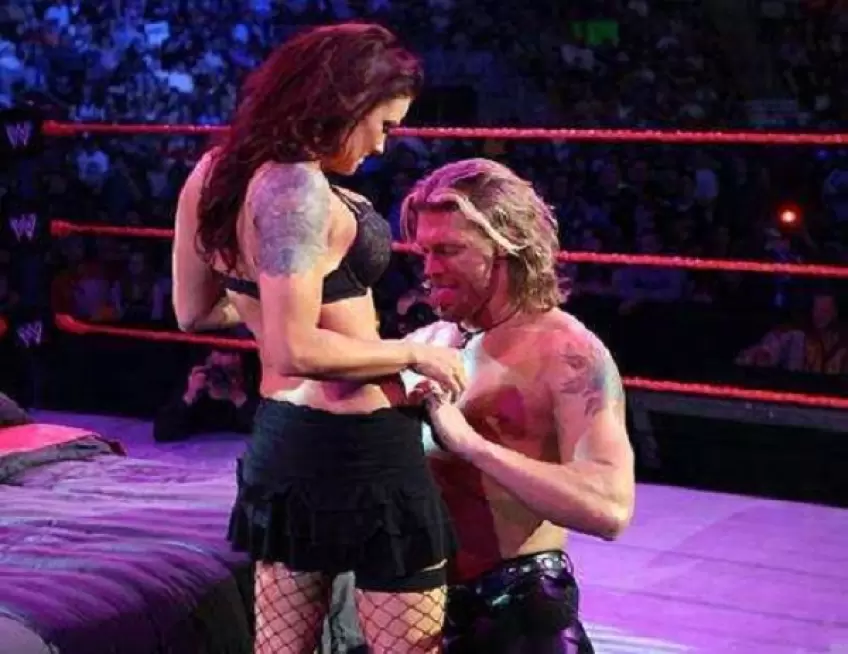 WWE Hall of Famer Lita was the protagonist of a sensational revelation during a recent live stream on Twitch. Lita said she informed WWE that she didn't want to do the controversial Edge segment on Monday Night Raw in January 2006, when the two starred in a hot segment in a double bed placed in the middle of the ring, a way that management decided.
to award them as a celebration of Edge's WWE title victory. When she mentioned it to the top of the company, however, she was even threatened with firing. This segment took place in the episode of Raw following the ppv New Year's Revolution, played in January 2006 and in which Edge took the first contract of the Money in the Bank, defeating an exhausted John Cena after having just won an Elimination Chamber Match.
It was on that occasion that Edge for the first time in his career obtained the WWE Championship and more generally an absolute WWE title (in the following years he would prove to be the most frequent holder of the World Heavyweight Champion in history).
However, Lita bluntly told on Twitch that WWE threatened to fire her if she refused to shoot this now infamous segment with Edge on Raw. Lita also added that Edge, John Cena and several other WWE locker room members tried to get the segment to skip, but Vince McMahon was deeply convinced to take it forward and so he did.
So much so that the two then showed up regularly in the ring and the segment went on the air (and still today, after 15 years, it is discussed).
Lita, WWE and the aftermath of the spicy segment with Edge
But that is not all.
In fact, Lita revealed that this very event led her to leave the WWE. Plus, as fans will probably remember, the Stamford management decided to mercilessly bury her, so much so that her farewell was on the verge of genuine humiliation (as evidenced by her latest WWE full-timer segment, after the Survivor Series 2006 and months in which she was treated without any restraint as a woman of ill repute).
In the following years, relations then readjusted and Lita (who has won the WWE Women's Championship four times) resumed appearing quite frequently in WWE-related events, so much so that she was inducted into the Hall of Fame in 2014 by her best friend and former WWE rival Trish Stratus. That old wound, however, was never really forgotten.