Thunder Rosa on AEW Show at Wembley and health status
by
SEAD DEDOVIC
| VIEW 239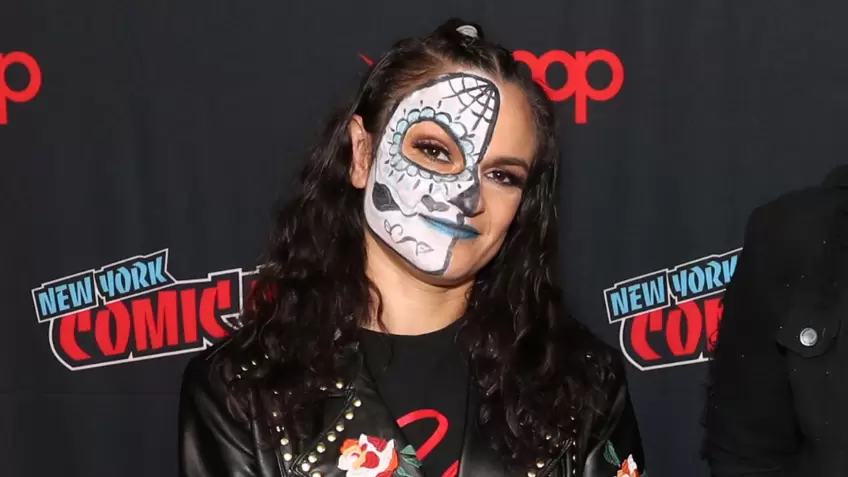 Thunder Rosa spoke to AdFreeShows.com about the AEW Show that will take place at Wembley. Such a show is already attracting huge attention and many expect great things. It seems that Khan and others will prepare a big show for us.
"Everybody's excited, of course. We're going to go to London. A lot of people have never been outside of the United States besides Canada. Going into another country, another continent, I think it's very exciting for everyone, especially if you're starting your career as a professional wrestler, being that possibility of doing activities, meeting all the fans and being in the stadium, it's huge.
It's always exciting to go to new stadiums. If I was wrestling, I would be a lot more excited because it's a big, big opportunity to show up and do something in front of like, I don't know, it could be like, 85,000 people.
I'm not sure how many people can fit in there, but It's a lot. It's a huge deal for the whole company overall. I think this will set the mark to see everything else that we can do in the future. "- Rosa said, as quoted by pwmania.com
Thunder Rosa and her health
Rosa still has problems with her health and hopes that things will be ideal for her.
Sometimes you take one step forward and then two back. It is difficult to function in such conditions, but there is no shortage of optimism. "This week, I'm doing very well. Thank you for asking. There's been some weeks, and I'm not gonna lie, it's been really dark, especially when you think you're making steps to coming back to the ring and the pain does not leave your body.
I've done pretty much everything to avoid certain things that you don't want to do like surgery. There are talks of having surgery. I mean, it is scary. It's just stuff because of everything that has happened and how things have transpired.
It really sucks because I'm not allowed to do things that I used to do before, even in my personal life. I'm not just talking about professional wrestling. I can't do jujitsu. I can't go and do certain things because I can land wrong and that will hinder my rehab and stuff.
Some weeks I've been very, very dark and I just feel like I'm never gonna wrestle again, and some other weeks, things are going really, but when I get in the ring, it's not so well. You have to be realistic with certain things and see how you're going to deal with and cope with certain things because I mean, of course I want to go and wrestle.
Of course, I want to get back and reclaim myself in there as a competitor. There's a lot of new talent coming into AEW and it will be an honor for me to share the ring with them. Also in the independent scene, there's been some really great talent coming out.
I just feel, yeah, I'm just doing production and I'm doing commentary, but it's like, you don't feel the same rush that you feel when you're in the ring".
Aew
Chris Jericho on AEW stars and their progression
Jim Ross angry because of headlines that say he left the AEW show
Booker T on the potential engagement of Edge in AEW and free agents
Cody Rhodes on creative freedom in ROH and AEW: It's gone too far
Chris Jericho's interesting reaction to CM Punk's release from AEW
Kurt Angle: WWE and AEW don't have the talent we had during the Attitude Era