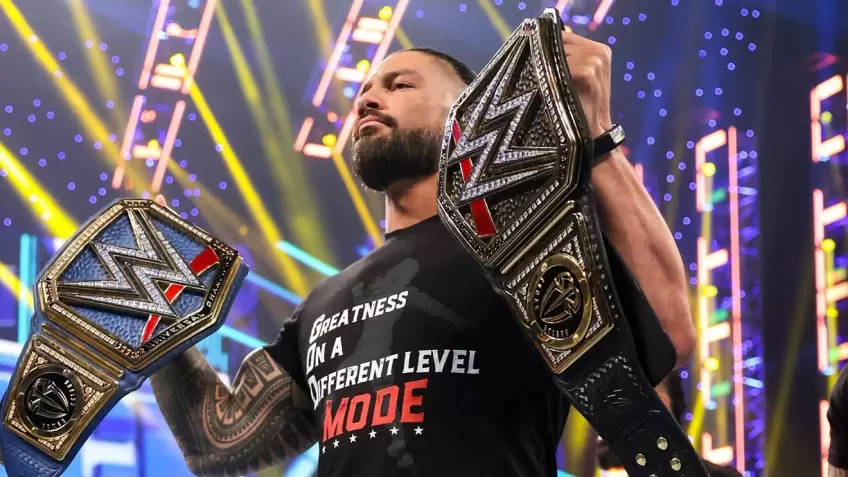 Roman Reigns has been the undisputed leader of WWE for a couple of years and no one seems to be able to break his hegemony and his incredible reign as undisputed champion. The Tribal Chief withstood repeated assaults from Brock Lesnar this year, defeating the Beast at both WrestleMania 38 and SummerSlam.
The former Shield member then got rid of Drew McIntyre at Clash at the Castle, as he skipped Extreme Rules. Roman then went to Saudi Arabia for Crown Jewel, where he found a highly motivated Logan Paul ready to trip him up.
Despite the excellent performance shown by The Maverick, Reigns still managed to defend his belt. According to many insiders, the Undisputed WWE Universal Champion is destined to remain so at least until WrestleMania 39. In the most important event of the calendar, Reigns should face his cousin The Rock in a real clash of the titans, while only last Saturday, Reigns together with his Bloodline defeated the team formed by the Europeans Drew McIntyre and the Brawling Brutes, accompanied by the Canadian Kevin Owens in a War Games at the Series.
Will the Draft Separate Roman Reigns' Titles?
According to what has emerged in the last few hours from various sites in the sector, with this indiscretion that had started from the Xero News site, it seems that WWE intends to bring back a world title for each roster with the annual Draft, with the possibility that Roman Reigns can therefore no longer be the champion of both brands by then.
According to the journalists of the site, WWE has plans to make the Tribal Chief lose both belts at Wrestlemania, with his sensational reign thus ending after more than two years combined with both belts. Immediately after reading this sensational rumor, the well-known Ringside News site, a decidedly more authoritative source on the wrestling web, immediately contacted its internal WWE sources, with such personalities who immediately denied everything, stating: "It's obvious that this person doesn't have an actual source inside the company, because there hasn't been a single reference to any actual discussions that actually took place for WrestleMania." In practice, for the moment, it seems that this indiscretion is totally unfounded, with WWE Universe fans and insiders still waiting to have more precise news on Roman Reigns' opponent, let alone have the certainty of a defeat by him.
Roman Reigns
• Roman Reigns will miss another super Live WWE event in 2024
• Booker T's take on LA Knight's opportunity against Roman Reigns
• Kofi Kingston on the progress of Roman Reigns and his quality
• The Undertaker: "I'm proud of Roman Reigns"
• The Undertaker on Roman Reigns: It's arguably one of the greatest runs ever
• Kurt Angle reveals Roman Reigns' future: "He won't be in WWE anymore"