Drew McIntyre at WWE Crown Jewel struggled sick
by
| VIEW 335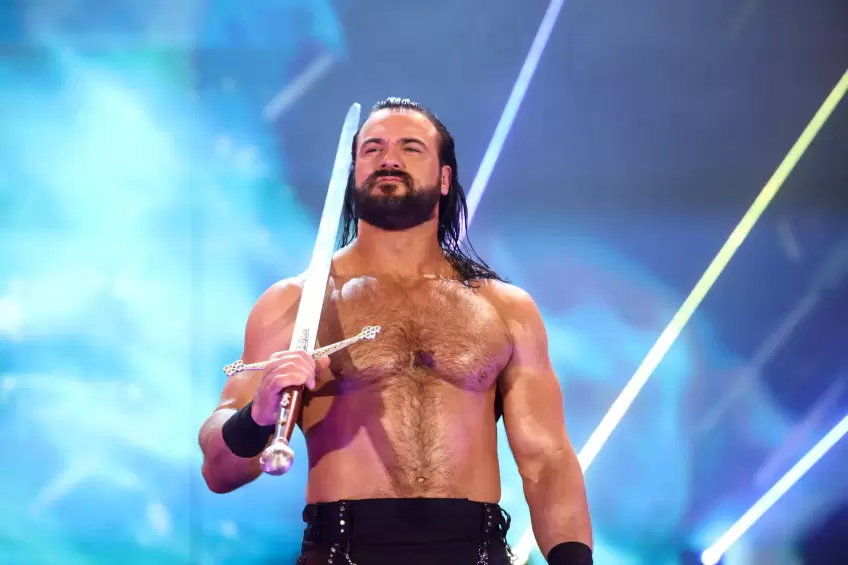 On the afternoon of Saturday 5 November 2022, one of the many Premium Live Events that WWE organizes in Saudi Arabia was held and for the occasion the company involved several important names in card. One of the matches that unfortunately was not so much awaited, was the Steel Cage Match between
Drew McIntyre
and Karrion Kross, who in their latest contest, a Strap Match at Extreme Rules, did not know how to excite the fans, so they decided to try again at Crown Jewel 2022.
The match was won by the Scotsman who, despite the spanner in the works put by Scarlett Bordeaux who theoretically had to be kept at bay by the cage, managed to get out first by climbing to the top and then falling to the ground, while his opponent was bust out the door.
The high fever didn't stop McIntyre
The well-known journalist Mike Johnson of PWInsider, said that Drew McIntyre participated in the dispute despite a health problem: "We were told that at tonight's Crown Jewel, Drew McIntyre arrived extremely ill for a few days, but despite this , he still faced the Steel Cage Match against Karrion Kross.
We were told that Drew McIntyre was adamant about it, that it didn't matter if he was sick or not, but that he would still step into the ring and work and he did today." Only in September, the Scotsman had felt ill due to a brutal food poisoning that had forced him to stay at home and skip some live events of the company where he was to appear.
Also PWInsider had said: "What they told us is that McIntyre was really very sick with poisoning due to bad food he ate before Smackdown (so much so that they had to give him therapy before and during the show)," he was then replaced by the monster that walks among men Braun Strowman, allowing him to recover calmly.