WWE brings back the World Cup
by
| VIEW 301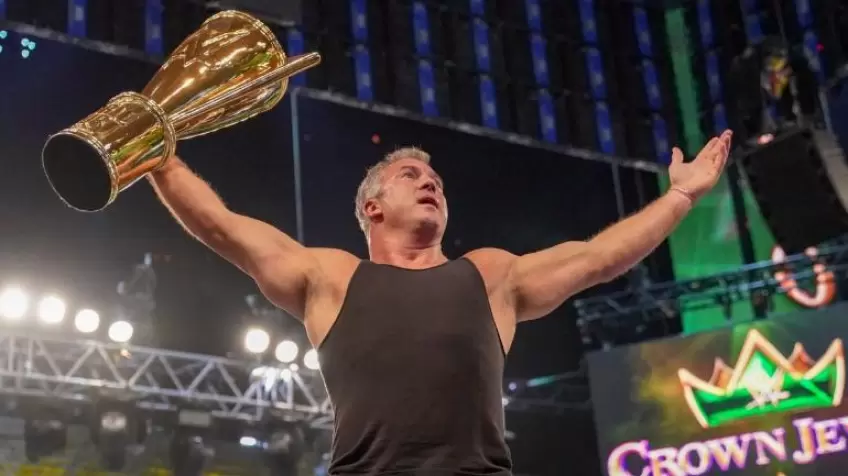 In 2018, WWE debuted a new award on its TV screens, the World Cup, a real world cup, which would go to crown the
Best in the World
of the WWE, in the rings of Crown Jewel of that year. Shane McMahon won the first edition of the WWE World Cup at Crown Jewel, taking over from The Miz during the tournament, given the injury of the Awesome One.
The incident created a lot of criticism from insiders and fans, as well as the belief of a SmackDown-era Commissioner's turn heel that it didn't actually take place for weeks. Meanwhile Shane had also reappeared at SmackDown not even taking action for the 6-0 (or perhaps it would be better to say 6-1) that Raw had trimmed at the blue show at the Survivor Series that same year.
Apparently, although this World Cup seems to have been an idea of ​​Vince McMahon, the new WWE branded Triple H would intend to withdraw this award, with the next episode of Friday Night Smackdown which will see the start of the tournament.
WWE is back to building its World Cup
Thanks to several announcements in this week's episode of Smackdown, which aired this night and recorded a few days ago for WWE's departure to Saudi Arabia for Crown Jewel, we learn that WWE is coming next Friday will propose the new tournament to decree his Best in the World, after Shane McMahon's first cup victory.
In the edition of Smackdown on November 11, in fact, we will see 8 Superstars go and participate in a tournament in single elimination matches with the names of these characters that have not yet been revealed as we write.
In addition to this big announcement, WWE also wanted to start advertising several very important matches, such as the one between Shinsuke Nakamura and Santos Escobar or the one between New Day and the couple champions of both Raw and Smackdown, which after Crown Jewel could be both the Usos than the Brawling Brutes.
The #SmackDown World Cup begins NEXT WEEK! pic.twitter.com/30Osjp0xCI — WWE (@WWE) November 5, 2022