Austria has a new young hope: Jan Hoerl wins in Wisła
by
| VIEW 772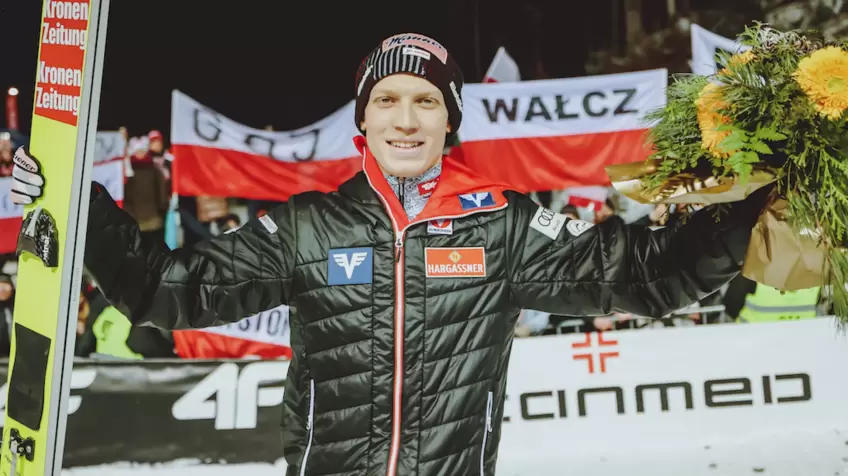 The greats Thomas Morgernstern, Wolfgang Loitzl, and Gregor Schlierenzauer have retired before the start of this season, but the Austrians will always have some new young hope, a jumper capable of winning the World Cup. This is what we are used to from Austrians, and they don't seem to want to stop the tradition An inexhaustible source of talent in winter sports is Austria, especially in ski jumping, and with the victory in Wisla, Jan Hoerl was launched into a special constellation.
The Austrian, born in 1998, gave indications last season that he could appear on the podium more often, ruin plans, and break the strings of the best. In the Russian ski center Nizhny Tagil and the Finnish Ruka, he failed to repeat the result from last season, when he found himself on the podium in Engelberg and took third place.
But he "exploded" in Wisla and reached his first triumph in the World Cup Jan Hoerl will remember the ski jump in Poland and will gladly return to it from year to year. The Austrian collected 261.9 points with jumps of 121 and 128 meters, which was enough for him to be on the highest step, and for the Austrian anthem to break through Wisla.
Jan Hoerl left Marius Lindwick and compatriot Stefan Kraft behind him, a two-time World Cup winner. The Norwegian was 6.7 points behind the winner, while Stefan Kraft was 8.3 points behind his colleague from the national team.
German ski jumpers
Although none of the German ski jumpers was among the top three, the Germans have good competition behind them as many as three of them are in the top ten. Karl Geiger was fourth, Marcus Eisenbühler was fifth, Pius Paschke surprisingly high - seventh.
And they were separated by the Slovenian jumper Cene Prevc. The second competition in a row, the World Cup in ski jumping, got a new winner. Anže Lanišek triumphed in the Finnish Ruka. The Slovenian, born in Ljubljana, achieved his first victory at the age of 25, while Jan Hoerl, as a two-year younger entered history a week later.
It will be really interesting to follow the winter sports this season as some new faces are emerging that could dominate the next few years. It is obvious that there are many talents in winter sports, and we hope that the competition will be as strong as possible and jumps and other competitions will be as interesting as possible.