Francis Ngannou has revealed all the details of his contract!
by
| VIEW 516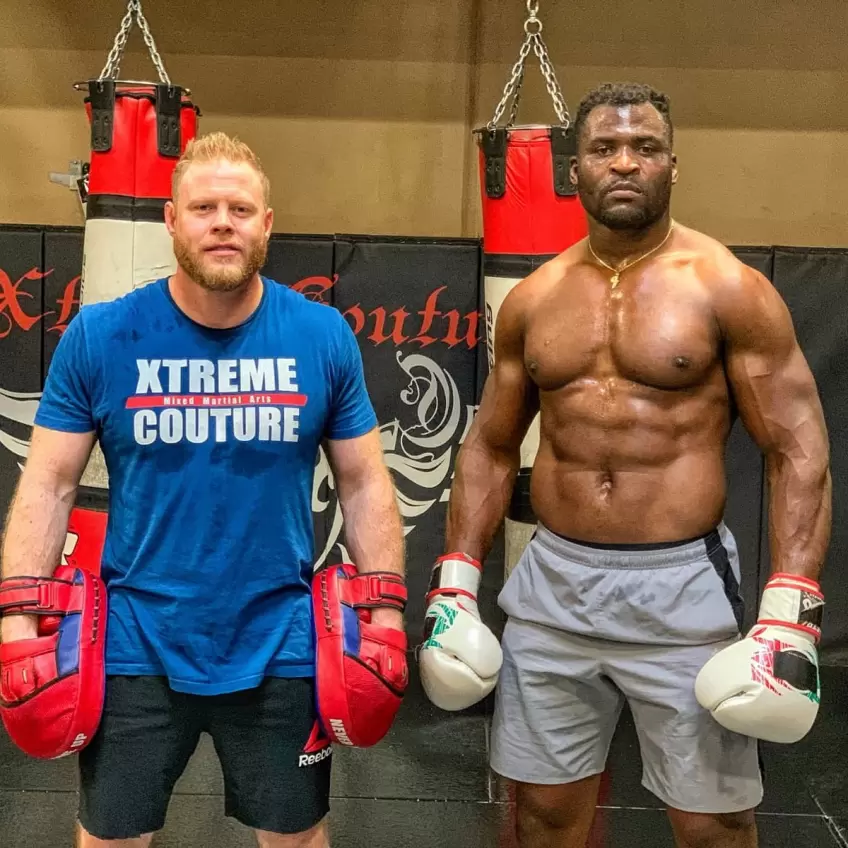 Although he has been expressing dissatisfaction with the UFC's attitude towards him for a long time, Francis Ngannou still fought against Cyril Gane, in which he defended his UFC heavyweight title earlier this year. It was also the last fight on his current contract, but the fact that he won extended it.
Namely, there was a clause according to which Francis, if he holds the championship belt at the time of the expiration of his contract, remains a member of the promotion for two more fights or a period of 12 months. Immediately after the fight, Ngannou revealed that he was injured and that he would be forced to take a break for recovery, which will last almost until the end of the year.
Many believe that this is actually a strategy through which the UFC cannot take away his belt due to inactivity, and through which he can rest until his contract expires. He is actually ready to sign a new one, but he has conditions that the promotion has not agreed to provide to anyone so far.
First of all, he seeks permission to compete in boxing matches. And there he is willing to give the UFC a share of everything he earns and wants them to promote matches. Something like what was the case with Conor McGregor and Floyd Mayweather.
Still, the UFC is no longer interested in that.
Francis Ngannou explanation
But that is not the only thing that creates dissatisfaction for the champion. He actually spoke openly about it in an interview he posted on his YouTube channel, where he went through several current topics.
He confirmed that he intends to stick to his demands. "It's something they don't like at all, but I have to do my best to fight for what's best for me. There are a lot of things in the contract that I don't like and that I want to change."
"In the last two years, I've fought twice in total, although the UFC has an agreement to offer everyone three fights a year. I could have fought at least five times." "Seeing to make a living this way, it felt like I was frozen and the contract was such that I needed them."
"I felt bad and I don't want to be in that position anymore. We want to give everyone something, but I need some guarantee. I can sign a contract like this and then not get a fight for a year with whatever explanation they give."
"And that's their right because the contract says they are a judge, jury, and bailiff." "I know the UFC contract very well, I've been through it many times, I've gotten legal advice and I can't find anything good for myself in it."
"But they still say I'm an independent employee . Maybe I can call it that because it doesn't guarantee me they also pay me a monthly salary because they do not provide me with health care." "But I don't feel independent, I don't have freedom, and freedom is something very important to me.
When I wasn't fighting, I had to beg them to give me a fight." "That was the way they treated me and I don't want to face that anymore. That must change, both sides must have equal responsibility. They must be obliged to fulfill the obligations given to them by the contract. My last contract was not fair to me, "Ngannou said honestly.