Max Holloway wants to fight Justin Gaethje for the BMF belt
by
ARYAN LAKHANI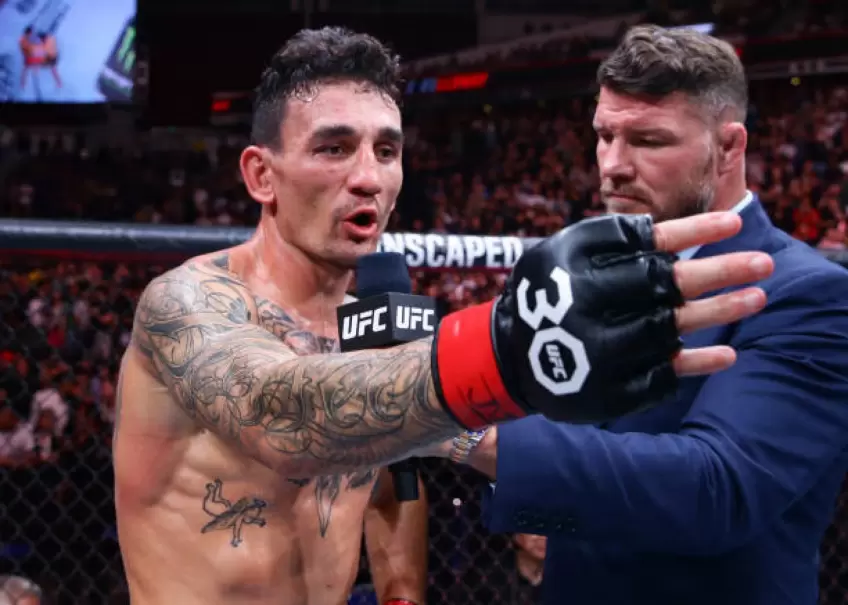 Max Holloway is one of the most entertaining fighters; he claims to be the best boxer in UFC. Interestingly, Holloway wants to jump up to the lightweight division and fight Justin Gaethje for the BMF belt. His proposal sound's realistic; Justin Gaethje will most likely get the title shot next after Charles Oliveira.
Islam may not fight during the holy month of Ramadan and will fight in October next. So, to fill in that gap of inactivity, Holloway believes Gaethje should fight him once before he gets his hands on Islam Makhachev. Holloway also has a date in mind; he wants to be featured in the Iconic UFC 300 event.
Max Holloway on fighting Justin Gaethje
In a recent interview with ESPN, Max Holloway shared his thoughts on fighting Justin Gaethje. "I was shooting my shot for that 'BMF' with 'The Highlight' (Gaethje)," Holloway said, as quoted by mmajunkie.usatoday.com.
"I think we both would make a fun one for the fans, there's that 'BMF' belt. I know they're short on guys for UFC 300, so that would be ideal. One for the fans because he's going to be waiting.
If Islam doesn't fight between Ramadan, he is going to have to wait all the way until October, and his last fight, that will be over a year and a half. I don't think he should be sitting around that long. So, in the meantime, why not have a fun one, both make a lot of money, and we'll put on a show and make a lot of fans happy? That was the idea.
I wouldn't want talent like that to be sitting out for a year for a title shot, I understand where he's coming from. I understand why he wants to because he deserves the next shot".
Max Holloway
Justin Gaethje