Dricus Du Plessis wants a fight with Khamzat Chimaev
by
SEAD DEDOVIC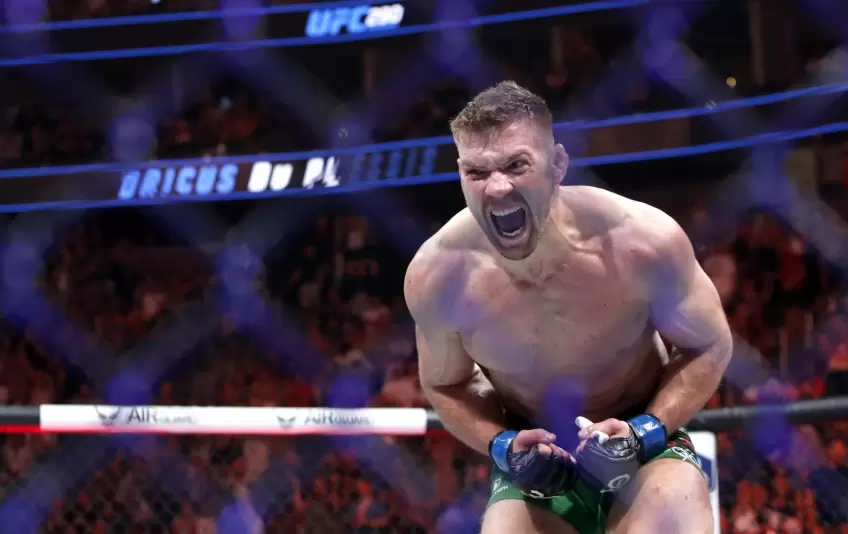 Khamzat Chimaev is an interesting opponent for anyone in the UFC, including Dricus Du Plessis. Dricus is set to face off against middleweight titleholder Sean Strickland. This is the first obstacle he will have to jump over if he really wants to fight Chimaev.
Du Plessis believes that if Strickland wins, a realistic scenario could be his match against Chimaev. "I think the UFC is probably going to want to do Khamzat," Du Plessis said, as quoted by mmajunkieusatoday.com!
"He's a big draw and they said if he wins this fight against Usman that he will get a title shot. If that's the fight, I would gladly as champion take out the boogeyman, it would be a massive pleasure. I think that's probably what they want to be doing and we'll will see if it plays out that way.
For now, I have one target and that target is Sean Strickland".
Dricus Du Plessis on Khamzat Chimaev's style
Du Plessis knows Chimaev's fighting style well, just like all UFC fighters. However, he believes that Khamzat will not succeed in his intentions this time.
The difference between 170 and 185 is one of the reasons why Du Plessis believes that Khamzat cannot do great things. "He's going to try and take me down, and he should. I don't think he realizes the power difference between 170 and 185," Du Plessis said.
"In terms of style, he tries to out-power everybody he fights because he wants to show how strong he is. If he fights me and fights that way, he's going to find out what strength really feels like". It would be really interesting to see a match between the two, considering how confident Du Plessis is in his qualities. We have to be patient and wait for the situation to develop.
Khamzat Chimaev