Robert Whittaker believes Dricus Du Plessis deserves the title shot
by
ARYAN LAKHANI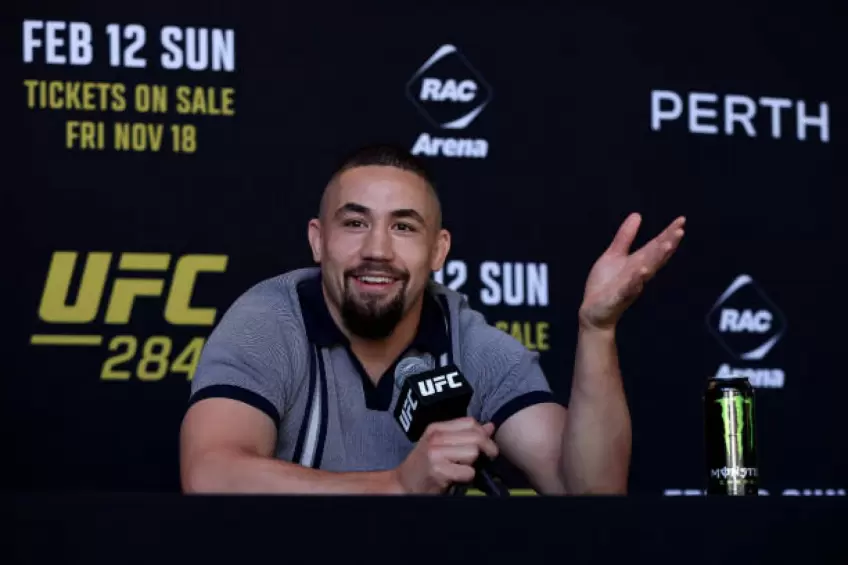 Sean Strickland's first title defense is going to be against Dricus Du Plessis, not Khamzat Chimaev! Dana White made the news official: Sean Strickland vs Dricus Du Plessis will take place on 20th January 2024, headlined as the main event for UFC 297.
It would be unfair to say that Dricus Du Plessis does not deserve the opportunity as he qualified himself as the title challenger after securing a comprehensive win against Robert Whittaker. Du Plessis was set to fight Adesanya, but due to a leg injury, he couldn't serve the role of being a title challenger.
Whittaker believes it's fair for Du Plessis to get a title shot instead of Khamzat Chimaev.
Robert Whittaker on Dricus Du Plessis getting a title shot
Recently, on the submission radio, Robert Whittaker explained why he thinks Dricus Du Plessis deserves to be the title challenger.
"It kind of cleared a lot of things up," Whittaker said, as quoted by mmafighting.com. "The division is in a really crazy spot. There are so many fighters that are already busy or inactive or that are just sitting on the sidelines.
With the win-losses that we've had in the Top 5, it's just shuffled everything up. Then you have Chimaev and Usman coming in and fighting for a title shot allegedly, right? To hear Dricus getting the title shot with Sean, I think it's fair because he wasn't in a lot of the talks for the next title shot with Sean.
Where did that leave him? Props to him, he did beat me and I think that earns something. Off the cuff, I want to say Dricus just cause like, he did beat me and that gives me a path also just to get it back off him, Also, I think both guys love making it a dogfight, right? I think what can I say? How can I doubt Dricus when he beat me last time?".
Robert Whittaker