Robert Whittaker predicts Khamzat Chimaev vs Sean Strickland
by
ARYAN LAKHANI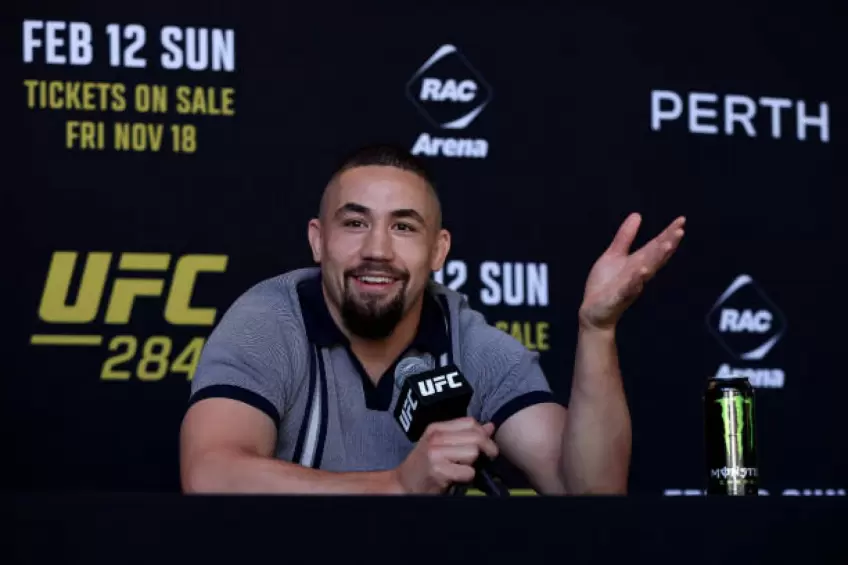 The next title challenger for the middleweight belt is most likely going to be Khamzat Chimaev, as he recently claimed a dominating win against Kamaru Usman. People have mixed opinions on the possible outcome of Strickland vs Chimaev.
Some believe Chimaev will easily beat Strickland, and some think the exact opposite. Strickland does not believe Chimaev has earned his way to getting the title shot. Top contender Robert Whittaker believes Sean Strickland will be a tough challenge against Khamzat Chimaev.
The next title fight will most probably take place in 2024; it will be interesting to see when the UFC makes it official. Dricus Du Plessis may get a chance after Khamzat Chimaev.
Robert Whittaker on Sean Strickland vs Khamzat Chimaev
Recently, on the MMAArcade podcast, Robert Whittaker shared his thoughts on the potential fight between Chimaev and Strickland and revealed who he thinks will be dominant.
"Usman's a tough fight, and he beat him," Whittaker said as quoted by mmajunkie.usatoday.com. "Whether it was worth a title shot, I don't think so. Neither does Strickland, but it is what it is.
How Chimaev will go against other middleweights? It's hard to say. Styles make fights. But he's going to be fighting Strickland, and Strickland's got some pretty good takedown defense. Not to mention he's an awkward guy to stand with.
Chimaev further said: Just the way he throws. I can see Strickland giving Chimaev a hard fight. I think it's going to be a hard fight. I don't think Chimaev's going to run through him. Over five rounds, Strickland's very energy efficient.
He almost gets faster during the rounds. I think he's (Chimaev's) going to have a really hard test, a really hard fight on his hands. Because if anyone's going to last the round, it's going to be Strickland".
Robert Whittaker
Khamzat Chimaev
Sean Strickland