Khamzat Chimaev's Inspiring Call: Unity Transcends Faith - Let's Stand Together
by
SEDEDIN DEDOVIC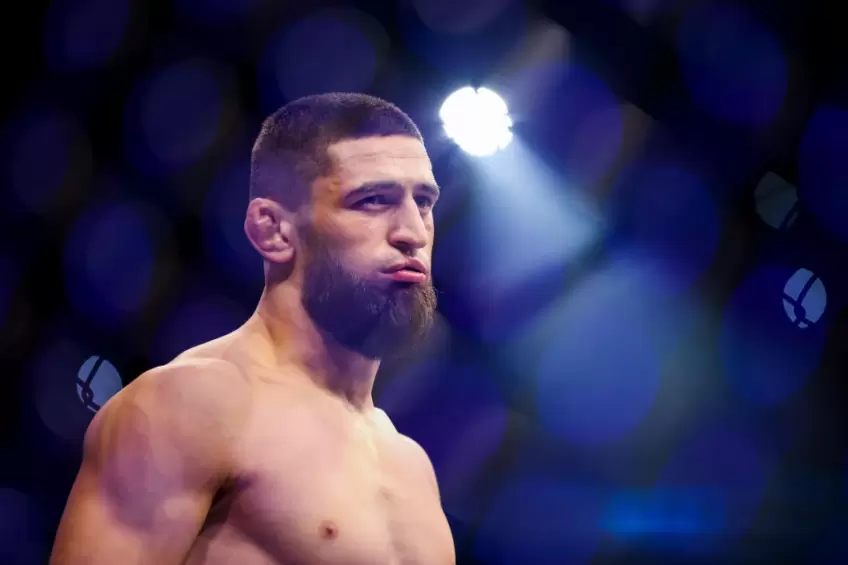 Khamzat Chimaev, the UFC fighter hailing from Chechnya, delivered a poignant and heartfelt speech following his triumphant victory over Kamaru Usman, the American fighter with Nigerian roots, at UFC 294 in Abu Dhabi. Chimaev secured the win with a 29:27 score, as determined by the judges, and used this moment to share a compelling message with the world.
Chimaev's life journey is an extraordinary one. At the tender age of 18, he fled the war-torn region of Chechnya, seeking refuge in Sweden, where he was reunited with his elder brother. This background makes his message even more compelling, as he's intimately aware of the hardships that people face in conflict-ridden areas.
During his post-match speech, Chimaev expressed his deep concern about the ongoing global crises that result in the suffering and death of innocent children. He emphasized that such tragedies transcend borders, impacting children everywhere, from Ukraine and Syria to Afghanistan, Palestine, and the USA.
The pain of seeing young lives cut short deeply affects him, as he himself has a three-month-old son eagerly awaiting his return home.
It was a powerful call to action, urging people to come together
Chimaev's message transcended religious, cultural, and national boundaries.
He called on people from all walks of life, be they Muslims, Christians, Jews, or individuals of any faith, to unite. In his eyes, it is humanity's collective responsibility to stand together in the face of adversity, to strive for a world where everyone can coexist harmoniously, and most importantly, to safeguard the future for the next generation.
In a time when divisions and conflicts seem to dominate the headlines, Chimaev's plea for unity and compassion serves as a reminder of the common humanity that binds us all. His speech, delivered on the world stage of UFC, resonated far beyond the octagon, echoing the need for global solidarity and a shared commitment to peace and prosperity.
It was a powerful call to action, urging people to come together, make the world a better place, and ultimately, find happiness in our shared humanity.
Khamzat Chimaev