Jared Cannonier believes he should be next for the title shot
by
ARYAN LAKHANI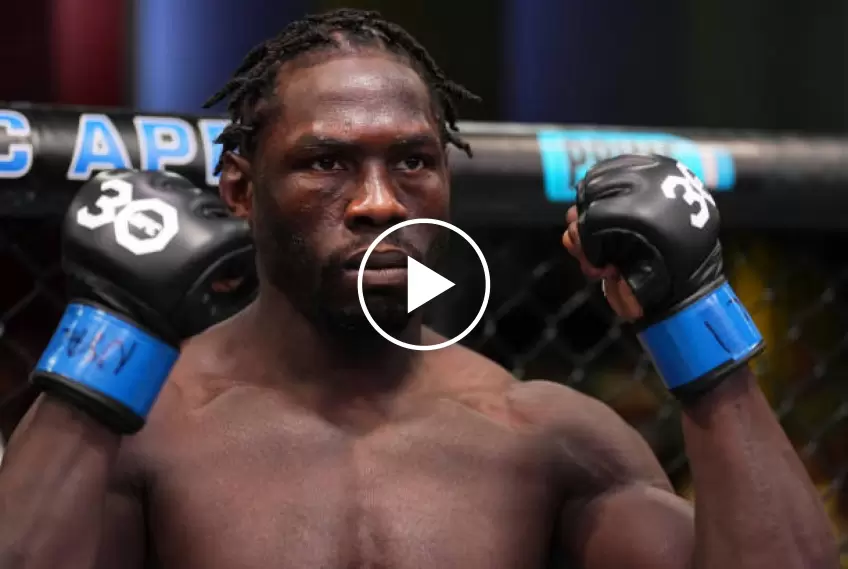 The UFC matchmakers are going to have a very difficult time in deciding who's next for Sean Strickland. A wide list of options are available from the competitive middleweight division. Top contender Jared Cannonier is eagerly waiting for an opportunity; since he was successful in beating Sean Strickland, he believes he should be considered for the next title fight.
Who knows, the winner of Khamzat Chimaev vs Paulo Costa could be next for Cannonier.Cannonier is somewhat ready to settle with another opponent but wants it to be a top contender like Dricus Du Plessis or Israel Adesanya.
Cannonier is on a 2 match winning streak; it will be fascinating to see who he ends up fighting next.
Jared Cannonier on what he wants next
Recently, on The MMA Hour, Jared Cannonier shared his thoughts on the next middleweight title fight and explained why he should be next.
"Me, of course," Cannonier said, as quoted by mmafighting.com. "That's what I'm saying. He should fight me in his first title defense. Everybody is saying they should do the rematch with Israel — I don't know what's in his contract.
I don't know if he has those rematch clauses in his contract for every title defense he has or what, but we hear the talks of that happening, we hear the talks of Strickland vs. du Plessis maybe, or even the talks of Strickland vs.
Chimaev if he beats Costa. But if anybody has a stake to claim, it would be the champ because he's been a great champ. But the way he lost that fight, the fact that he just came back from a rematch weighs heavy on his argument, I'd say.
Cannonier further said: "My argument is I've already beaten the champ. I've beaten the No. 3 guy. If you don't want to give me the champ, give me the contender. That would be du Plessis. Or give me Israel.
Everybody is talking about [Khamzat] Chimaev as if he's a contender, but he's not. He may be a contender at welterweight, but at middleweight, that's a different story".