Jared Cannonier wants a rematch with Sean Strickland "I beat the champ"
by
ARYAN LAKHANI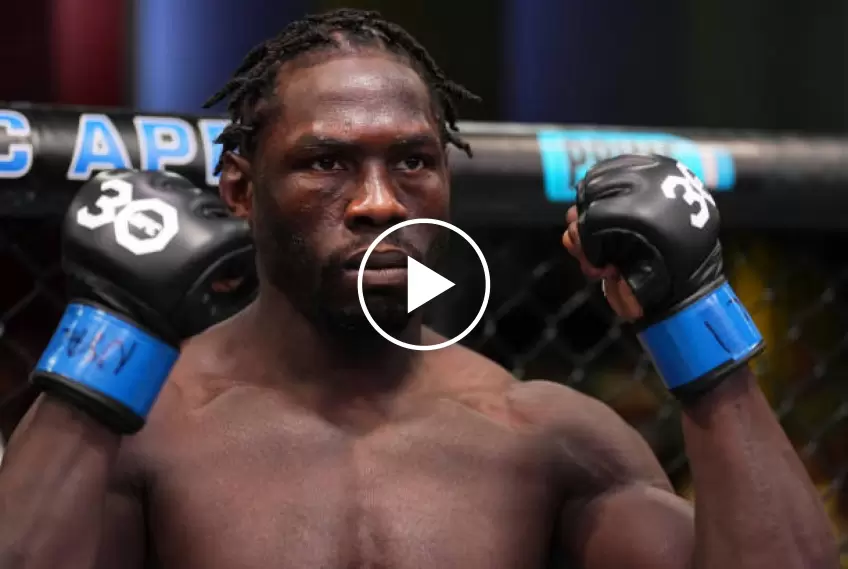 Jared Cannonier is one of the few contenders to have a win against the new middleweight champion, Sean Strickland. The match between the two was a close one; Cannonier was announced the winner by split decision. Cannonier recently fought against Marvin Vettori and secured a record for landing the most strikes in the history of the UFC middleweight division.
Cannonier has put on many explosive performances in his UFC career; watch some of the top moments below: Cannonier has reached a spot where he can demand a title fight; as of now, no one knows who Sean Strickland will defend his belt against, but it is worth knowing that there are many fighters standing in the line, Cannonier being one of them.
Jared Cannonier on what he wants next
Recently, on Instagram, Jared Cannonier took the time to call out Sean Strickland for a rematch. "If you're a true hand-to-hand combat fan like me and not in it for the (clown) *** actors and their theatrics, then you know this is the fight to make," Cannonier said, as quoted by mmafighting.com. "I beat the champ and got two checks to prove it.
He wasn't walking me down screaming in my face either. Nobody does that to me. The only other MW to beat him has ascended. He fought him differently than he fought me as well. On top of that he said it himself that he 'fought like a *****' so here's your chance to redeem your man card @strickland_mma_ let's actually do the man dance brother.
P.S I was high as hell on that poster". It will be very interesting to see who Jared Cannonier ends up fighting next; it would be fair to expect him to show up one more time before the year ends.
Sean Strickland
• Brendon Allen cannot foresee Dricus Du Plessis winning against Sean Strickland
• Sean Strickland believes Dricus Du Plessis is tougher than Khamzat Chimaev
• Leon Edwards is open to fighting the winner of Sean Strickland vs Dricus Du Plessis
• Robert Whittaker predicts Khamzat Chimaev vs Sean Strickland
• Sean Strickland not interested to fight Khamzat Chimaev: "he's not earned it"
• Khamzat Chimaev believes he's far better than Sean Strickland