Rose Namajunas wants to be a champion in two divisions
by
SEDEDIN DEDOVIC
| VIEW 534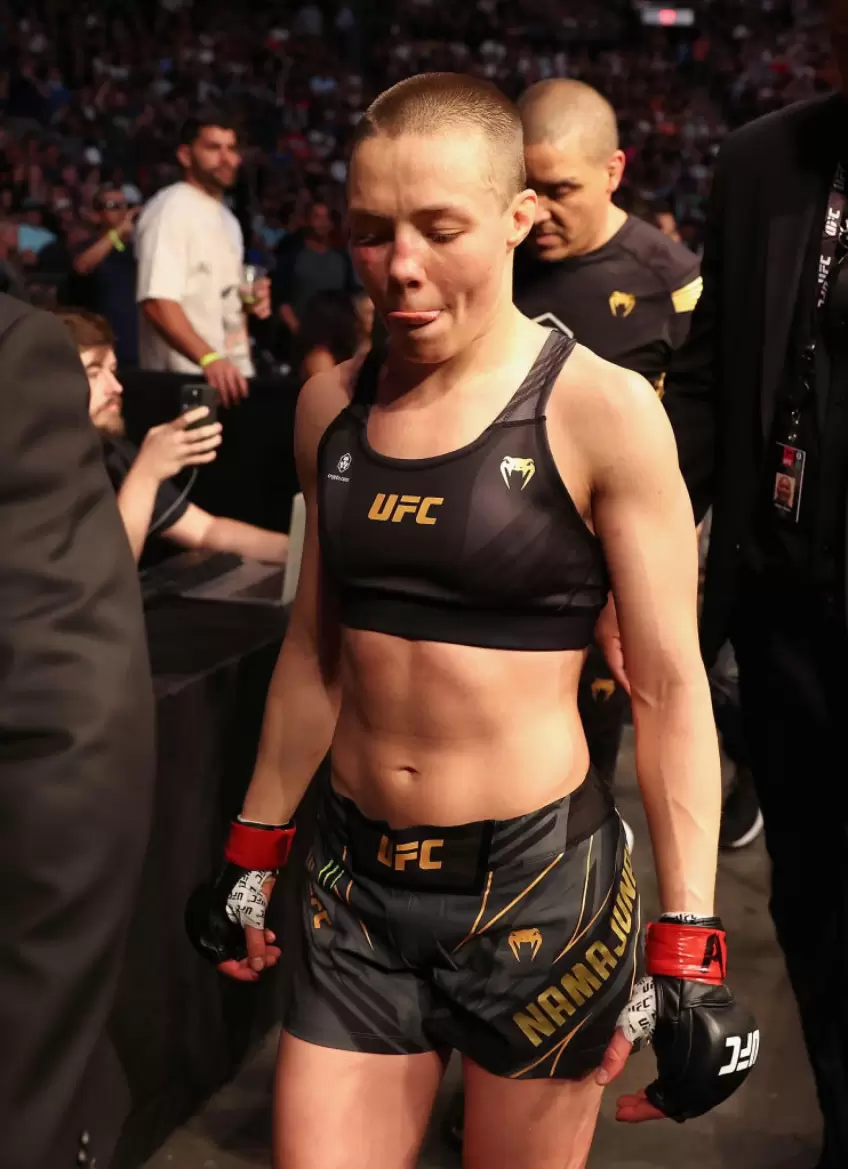 Two-time strawweight champion Rose Namajunas (11-5 MMA, 9-4 UFC) has her first match in the flyweight category next Saturday. We are expecting a really interesting Fight Night 226 and Rose Namajunas has a tough task because she fights against Manon Fiorot (10-1 MMA, 5-0 UFC).
"I can't see myself going back down again," Namajunas said during Wednesday's UFC Fight Night 226 media day. "Now I'm kind of just naturally walking around at 135, or waking up at 135. To go all the way down to 115 would be tough".
as quoted by MMAJunkie. Rose Namajunas had a lot to say about his desire to be a two-division champion. We know that he will provide a fierce fight and that there will be no lack of support from the audience, but we will know everything on Saturday at Fight Night 226.
This will be a very exciting Fight night, "Thug Rose" is sure of herself
"I've been thinking about it for a while," Namajunas said. "(I) originally made a bunch of goals for my career early on when I was younger.
Being a two-division champ was on the end of the list – but it was there, and here we are. I think I'm known for surprising people. It's just kind of my style". "I still didn't really have too much trouble making weight," Namajunas said.
"It was tough, but I don't think in comparison was as bad as most fighters deal with. But I still never liked that. Taking punches, I think it takes more than 24 hours to rehydrate your brain after cutting that much water.
"To take punches like that (is not good), and then your kidneys and everything … I just started getting bigger naturally, and on top of that, once I decided to move up, I lifted more weights. I ate a little bit more. I actually started eating breakfast again – stopped fasting so much".