Dana White wants Chris Weidman to retire: "Please, please retire"
by
ARYAN LAKHANI
| VIEW 441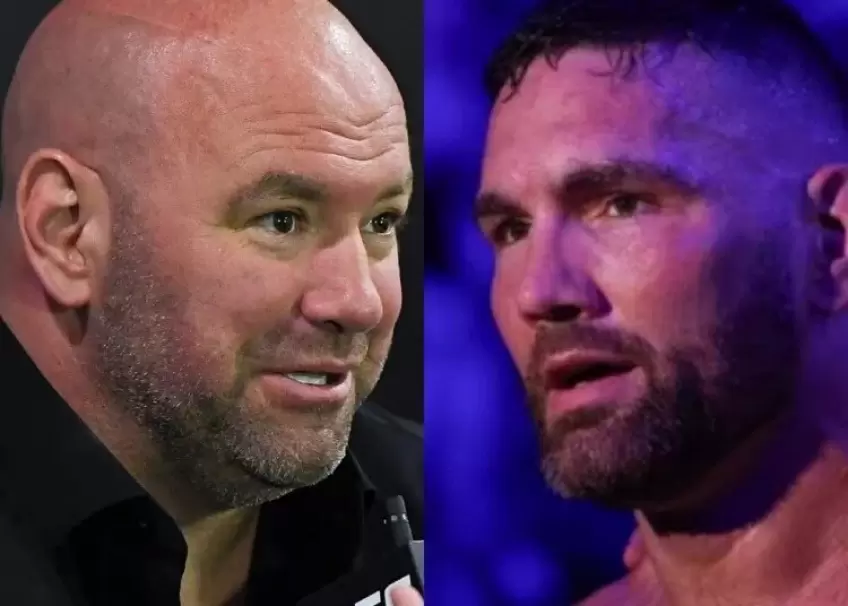 Chris Weidman's brave comeback, unfortunately, led to more injuries, and after 3 rounds of action, Chris Weidman lost the match via unanimous decision. After seeing Chris Weidman suffer and go through this downward spiral, Dana White eagerly wants Chris Weidman to retire – for his own good.
Chris Weidman has achieved significant success in his professional career as an MMA fighter; his relentless will to still fight is nothing less than inspiring. Weidman revealed that he is far from done, and he will definitely be back.
There's a lot to learn from the 3 rounds; with careful analysis, Weidman can identify where his skills fell short and bounce back much stronger in the next fight.
WEIDMAN WASN'T HAVING IT ? #UFC292 pic.twitter.com/Ilv3UCPfdb — ESPN MMA (@espnmma) August 20, 2023
Dana White on Chris Weidman
During the post-fight press conference, Dana White explained why he wants Chris Weidman to retire from the sport.
"I love Chris Weidman – I love him," White said, as quoted by mmajunkie.usatoday.com. "I love his family. I think he should retire. We talked to Dr. (Davidson). He thinks he blew his ACL, MCL – he blew one of the CLs. The guy is just coming back from a gruesome injury and, listen man: Father Time is not our friend at all, but definitely if you're a professional athlete.
White further said: "Depending on the damage to the knee, you're talking another year. So I would say: 'Chris, I love you. Please, please retire.' " "Weidman reached the pinnacle of the sport and did it in spectacular fashion, knocking out the greatest of all time (in Anderson Silva), What now? Why? To come back and feel it one more time? He felt it tonight, and he blew his knee out and he's going to have to go through crazy surgery again and recover from it.
It's just like, why? You've done it all. You've accomplished everything that you could hope to accomplish in the UFC".
This moment between Chris Weidman and Brad Tavares ❤️

(via @ufc) pic.twitter.com/Rr4mjQKMFC — ESPN MMA (@espnmma) August 20, 2023
Dana White
Dana White looks forward to making Noche UFC a yearly tradition
Dana White talks about Conor McGregor's current lifestyle
Dana White justifies people's growing interest in Sean Strickland
Dana White defends himself for the statement made on Adesanya vs Strickland rematch
Dana White reacts to the UFC-WWE merger
Dana White does not want to punish fighters for homophobic speech