Kelvin Gastelum pulls out of the fight against Shavkat Rakhmonov
by
ARYAN LAKHANI
| VIEW 604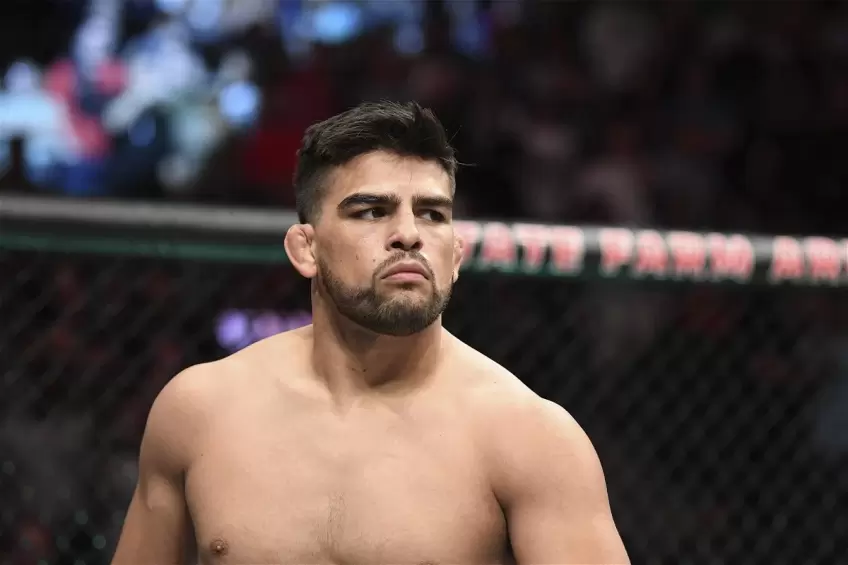 The intense welterweight clash between Kelvin Gastelum and Shavkat Rakhmonov is officially off as Gastelum announced he won't be participating due to a fractured elbow, which means the UFC will now either find Rakhmonov, a new opponent or reschedule his match with Gastelum to a later date.
This was supposed to be Gastelum's first appearance in the welterweight division in a very long time; fans will now have to wait for a little longer before they see him fight in the competitive welterweight division.
Shavkat Rakhmonov is undefeated, with a professional record of 17-0, and he has won most of his matches via submissions which clearly indicates that he has a fantastic ground game. He is currently ranked 6th in the division – it was a great opportunity for Gastelum to climb up the ladder and replace positions with Rakhmonov, but he will have to wait a little longer for an opportunity like this.
Kelvin Gastelum on his injury
Kelvin Gastelum recently took the time to address that he won't make it in September and reveals when he wants to fight next. "Unfortunate news, my fight with Shavkat Rakhmonov is off," Gastelum said, as quoted by mmafighting.com.
"I received an elbow that resulted in an open fracture and a few bones came out fractured. I have to apologize to everybody who was excited about this fight. I apologize to everybody. I apologize to Shavkat Rakhmonov and his team.
Gastelum furhter said: I feel bad. I feel very horrible about this unfortunate incident. "I'll be back. I'm still going to continue training. I can still do my strength and conditioning training, movement, I can still do a lot of my training...
I asked to move it up to November. Hopefully they will grant me this wish. That will be Nov. 11 in Madison Square Garden. It's hard to be a Kelvin Gastelum fan sometimes, I know. We go through ups and downs together, but I promise we're fighting to get back on the horse and get back on that winning streak and continue it".
Breaking news ?
Unfortunately I received an injury and my fight with Shavkat Rakhmonov off/delayed
Full video on my YouTube channel. pic.twitter.com/NXxvHjU54U — #OnAmission4Gold (@KelvinGastelum) August 1, 2023