Gaethje is extremely motivated before the match with Nurmagomedov
by
| VIEW 158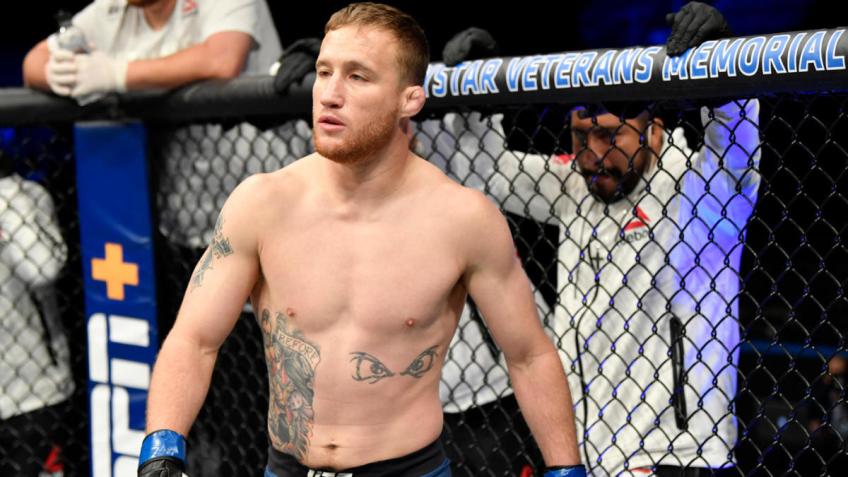 An official UFC 254 press conference was held today on Fight Island, attended by Dan White, Justin Gaethje and Khabib Nurmagomedov, as well as journalists who were given a great opportunity to be present on Yas Island. A lot of topics could have been raised about the fight that we are all looking forward to, but it is not surprising that it was the first.
Will Khabib Nurmagomedov once again manage to put his wrestling in the foreground and take the fight in the direction that suits him? For weeks, the Dagestani has been announcing that this is his plan, but his opponent will also have something to ask, who also has something to offer in this segment of the fight.
"I expect him to believe that will happen. Besides, I tell myself every day that this is exactly what will happen and that's how I motivate myself. I'm an artist. I'm always ready to do the job under the spotlight, and he does it for the same amount of time as much as I do.
It's in us. "On Saturday I'll do my best, leave everything I have in the arena and I'll be proud of my performance, "Gaethje said, after answering the question of whether he was preparing with the Khabib recordings.
previous fights:
Footage
"I haven't watched footage of Khabib's fights because I've watched his fights as a fan throughout his career. I'm always focused on how to be the best possible version of myself.
He's never fought someone who grappled as long as he did, I did. "Everyone always says how ready they are and how they won't let him nail them to the fence If I let them, I'm done. My plan is clear If we're going to grapple, let it be in the middle of the cage I've said a thousand times that I'm a fighter doing damage.
I have thick bones and I will beat his legs. So we will start the fight and see what happens next. " It is a great pity that such a big fight will not take place in front of the audience, and Gaethje is especially sorry that it will not be on his visiting field.
He says that something like that would especially motivate him. "A couple of years ago I said I wanted to go to Brazil and fight their best fighter. I said I wanted to do the same in Ireland and I wanted to fight Khabib in Russia.
That hostile feeling in the audience is something that lifts me up. I can't wait the return of the audience. I wish I could have a hundred thousand people in the audience here who want to watch me die. It would be a great feeling, "he said.