Tokyo 2021 LIVE: the medal table updated on 3/8/2021
by
| VIEW 307
Here are the teams that are achieving the best results at the Japanese Olympics. Medal table updated to 3/8/2021
Rank-Country-Gold-Silver-Bronze-Total
1 China 32 21 16 69
2 USA 24 28 21 73
3 Japan 19 6 11 36
4 Australia 14 4 15 33
5 ROC 13 21 18 52
6 Great Britain 13 17 13 43
7 Germany 8 8 14 30
8 France 6 10 8 24
9 Netherlands 6 7 7 20
10 South Korea 6 4 9 19
11 New Zealand 6 4 5 15
12 Italy 5 9 15 29
13 Hungary 4 4 3 11
14 Cuba 4 3 4 11
15 Czech Republic 4 3 1 8
16 Canada 3 4 7 14
17 Switzerland 3 4 5 12
18 Brazil 3 3 8 14
19 Croatia 3 3 2 8
20 China Taipei 2 4 4 10
21 Sweden 2 3 0 5
22 Poland 2 2 2 6
23 Denmark 2 1 3 6
24 Jamaica 2 1 2 5
25 Norway 2 1 1 4
25 Slovenia 2 1 1 4
27 Ecuador 2 1 0 3
28 Greece 2 0 1 3
28 Uzbekistan 2 0 1 3
30 Kosovo 2 0 0 2
30 Qatar 2 0 0 2
32 Spain 1 4 4 9
33 Georgia 1 4 1 6
34 Romania 1 3 0 4
34 Venezuela 1 3 0 4
36 Hong Kong 1 2 0 3
36 Slovakia 1 2 0 3
36 South Africa 1 2 0 3
38 Austria 1 1 3 5
38 Indonesia 1 1 3 5
38 Serbia 1 1 3 5
42 Belgium 1 1 1 3
42 Ethiopia 1 1 1 3
44 Philippines 1 1 0 2
44 Tunisia 1 1 0 2
46 Turkey 1 0 5 6
47 Ireland 1 0 2 3
47 Israel 1 0 2 3
49 Belarus 1 0 1 2
49 Estonia 1 0 1 2
49 Iran 1 0 1 2
49 Fiji 1 0 1 2
49 Latvia 1 0 1 2
54 Bermuda 1 0 0 1
54 Morocco 1 0 0 1
54 Puerto Rico 1 0 0 1
54 Thailand 1 0 0 1
58 Armenia 0 2 1 3
58 Colombia 0 2 1 3
58 Dominican Republic 0 2 1 3
61 Ukraine 0 1 6 7
62 Mongolia 0 1 2 3
62 Portugal 0 1 2 3
64 India 0 1 1 2
64 Kenya 0 1 1 2
64 Kyrgyzstan 0 1 1 2
64 Nigeria 0 1 1 2
64 San Marino 0 1 1 2
64 Uganda 0 1 1 2
70 Bulgaria 0 1 0 1
70 Jordan 0 1 0 1
70 Namibia 0 1 0 1
70 North Macedonia 0 1 0 1
70 Turkmenistan 0 1 0 1
75 Azerbaijan 0 0 3 3
75 Kazakhstan 0 0 3 3
75 Mexico 0 0 3 3
78 Egypt 0 0 2 2
79 Argentina 0 0 1 1
79 Ivory Coast 0 0 1 1
79 Finland 0 0 1 1
79 Ghana 0 0 1 1
79 Kuwait 0 0 1 1
79 Malaysia 0 0 1 1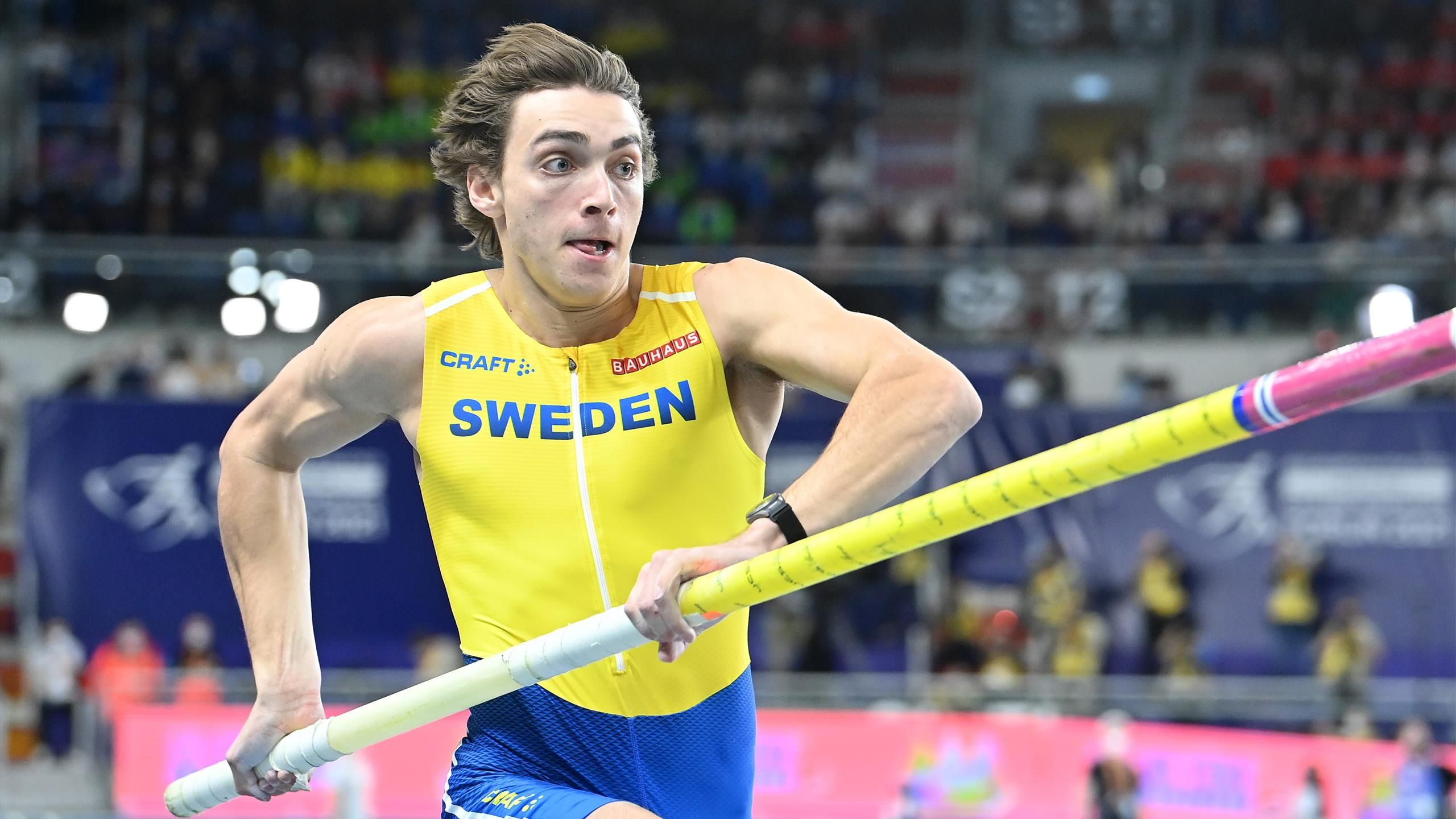 What happened today
Athletics, pole vault men: Swedish Armand Duplantis won the gold medal in pole vault.
The 21-year-old world record holder was the only one to break the bar at 6.02 meters. Silver to the American Christopher Nilsen and bronze to the Brazilian Thiago Braz. Athletics, 200m women: Jamaican Elaine Thompson-Herah won the gold medal in front of Namibian Christine Mboma and American Gabrielle Thomas, at the end of a spectacular race, repeating the success obtained in Rio 2016.
Men's boxing: In the men's flyweight final, Japanese Ryomei Tanaka was punched by Colombian Yuberjen Martinez and left the ring bleeding and using a wheelchair in which he sat exhausted. But the judges saw him as the winner on points 4-1, sparking vehement protests from the Colombian's clan.
Soccer, men: Brazil defeated Mexico 4-1 on penalties, and now the winner of Spain-Japan awaits in the final. Gymnastics, women's beam: Gold for Guan Chenchen, silver for fellow countryman Tang Xijing, bronze for American Simone Biles, who overcame her fears and pressure, taking a very important medal.
Basketball, men: Tram USA beats Spain 95-81 thanks to a super second half and the race for the medal continues. Kevin Durant's 29 points are decisive. Canoe, K1 200 women: Gold to the New Zealand Kerrington, bronze to the Spanish Portela, bronze to the Danish Jorgensen.
Men's basketball: In the quarter-finals of the men's tournament, Slovenia defeated Germany 94-70, with Luka Doncic and Zoran Dragic taking the lead. Athletics, women's long jump: the German Malaika Mihambo wins the gold medal.
Silver to the American Brittney Reese, bronze to the Nigerian Ese Brume. Athletics, 400 hurdles men: Norwegian Karsten Warholm wins the 400 hurdles final with the incredible new world record of 45.94! Sailing, 49ER men: Britons Dylan Fletcher and Stuart Bithell won the gold medal in sailing, 49er category.
Silver to New Zealand, bronze to Germany. Sailing, 49ER women: Brazilians Martine Grael and Kahena Kunze won the gold medal in sailing, 49er FX category. Silver to Germany, bronze to Holland.