Tokyo 2021: Yang Qian wins the first gold medal of the Japanese Olympics!
by
| VIEW 658
21-years-old Chinese athlete Yang Qian won the first gold medal of the Tokyo 2021 Olympic Games in the 10-meter rifle
. The silver goes to the Russian Anastasiia Galashina, while the bronze goes to Nina Christen from Switzerland.
To reward the athletes on the podium is Thomas Bach, the president of the IOC. The final, after a great series of emotions, was won by Yang Qian with 251.8 points on the very last shot.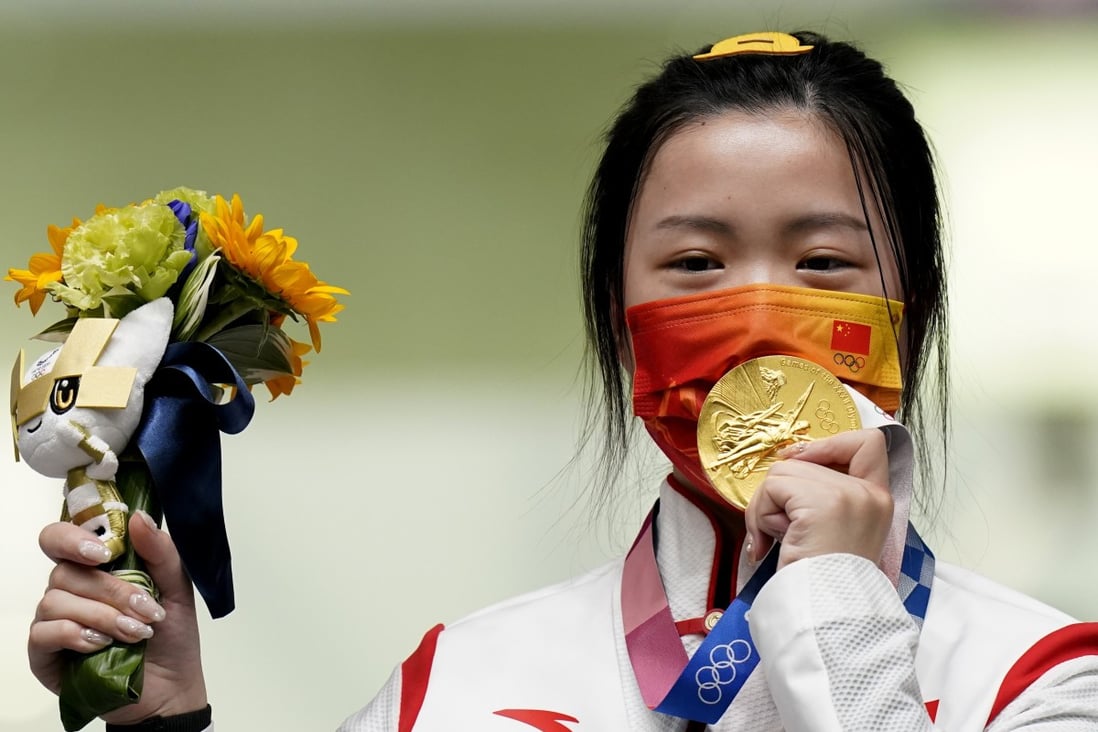 Cori Gauff positive for the swab and out from Tokyo Olympics 2021
The next Olympic Games in Tokyo will be a truly unfortunate edition, postponed by twelve months due to the global Coronavirus pandemic and now battered by a series of forfeits and absences that do not seem to end yet.
In the men's field, the event board will see the absence of Rafael Nadal, Roger Federer, Dominic Thiem, Jannik Sinner and Matteo Berrettini, among others; in the women's singles, Simona Halep, Serena Williams and Angelique Kerber will not play in Tokyo.
Unfortunately, the women's edition of the Olympics will now be staged even without the very young Cori Gauff, who managed to reach the round of 16 at Wimbledon a few days ago before being stopped by Kerber in two halves.
"I am really disappointed in announcing the news of having tested positive for Covid-19 and therefore not being able to compete in the Tokyo Olympic Games," said the American via Twitter. "It has always been a dream of mine to represent the United States at the Olympics, I hope to have many more possibilities in the future to make this dream a reality.
I wish the best to the American selection and a safe edition of the Games to all Olympic athletes." Coco, born in 2004, played her first quarter-finals in a Grand Slam event a few months ago at Roland Garros, when she was stopped by Barbora Krejcikova with a score of 7-6 6-3.
Gauff has won two career WTA titles: Linz in 2019 and the Emilia Romagna Open in Parma this year, winning over Chinese Wang Qiang in two simple sets. The young stars and stripes tennis player currently occupies the 25th position in the WTA women's ranking, but was also 23rd last June: to date she is the fourth American player in the standings, after Sofia Kenin (4th), Jennifer Brady (15 °) and Serena Williams (16th).
Coco also managed to win the doubles edition of Parma 2021, together with countrywoman Caty McNally (in the final over Darija Jurak and Andreja Klepac).