Kyrgios thinks Roger Federer is better than Djokovic because...
by
| VIEW 308
In a recent group conversation on Racquet, several prominent personalities from the tennis world expressed their views on the GOAT issue. Nick Kyrgios has no doubts who the GOAT is. He said: "In my opinion it's Roger Federer.
From a purely statistical point of view, no one is able to surpass Nole. From the point of view of fans and sport in general, however, I believe that Roger is by far the most important tennis player of any era." The 40-year-old from Basel was able to play the misery of 13 games in all of 2021, before announcing that he will have to operate on his right knee once again.
The former world number 1 never returned to the court after the beating with Hurkacz in the quarter-finals of Wimbledon, but few imagined that he would be under the knife again. Novak Djokovic became the author of an extraordinary 2021, which allowed him to close the gap that divided him from eternal rivals Roger Federer and Rafael Nadal.
By winning the first three Grand Slams of the season, the Serbian phenomenon has reached 20 Majors and the feeling is that it is not over yet. In the event of a triumph at the US Open, the world number 1 would not only overtake Roger and Rafa, but would also complete the Grand Slam.
Nole is by far the fittest of the Big 3 and everything suggests that he will end his career with the most Grand Prix titles. Having already broken the all-time record of weeks at the top of the ATP rankings, there are those who argue that Djokovic can already be considered the best ever.
Federer now seems to be on the avenue of sunset at 40, while it is becoming increasingly difficult for Nadal to be competitive away from his beloved clay.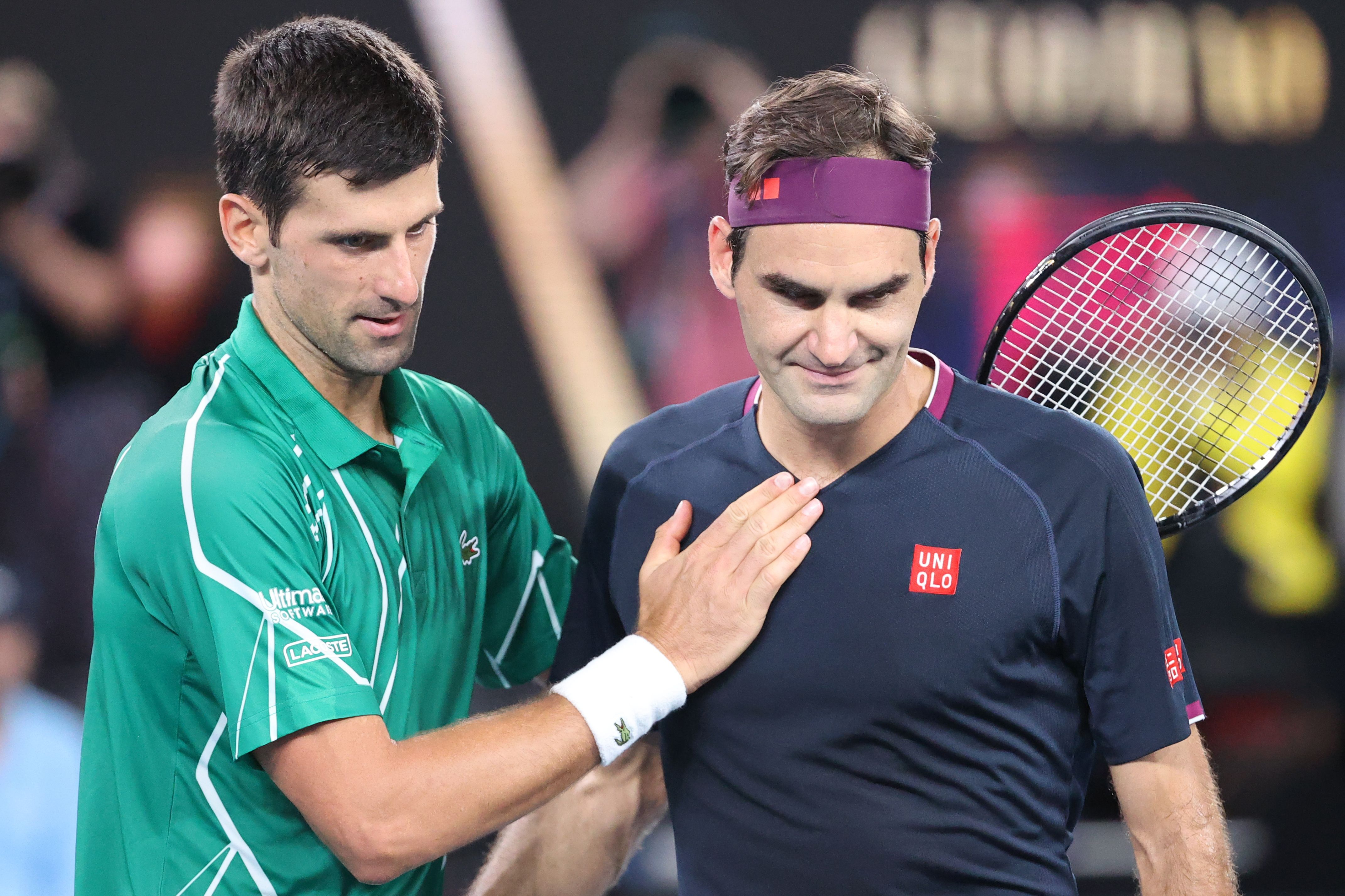 Andy Murray attacks Tsitsipas: "He won, but today I lost respect for him"
It was the most anticipated match of this first day in Flushing Meadows and the match between Andy Murray and Stefanos Tsitsipas met expectations and saw the Greek win after a battle of almost five hours.
A challenge full of twists and turns with the former number one in the world one step away from the company and ahead two sets to one. During the competition Tsitsipas was noted for an attitude that was not very appreciated by the British tennis player.
At the end of the third set, on 2 to 1 for Andy, he asked for a medicoz timeout then went to change his racket losing time on 0-30 for Murray and many other small tricks aimed at annoying the opponent. At the end of the match outspoken Andy Murray launched a tough attack on the Greek.
Speaking at the post-match press conference Murray made the following statements: "At the end of the fourth set Stefanos went back to the locker room again, honestly I had talked about it before the match and I expected things like that if things didn't go as he wanted, but he did it stopped in a way that hurt my physique, when you play at these rhythms stopping for 7 or 8 minutes makes you cold.
You can also be mentally prepared for this, but all of these breaks affect you physically. It can't be a coincidence that he uses those breaks in those certain moments, there was talk of knee problems at the end of the third set but he didn't have any problems in the next two hours.
I am not saying that he would have lost, but I think it all affected. I think Stefanos is a great player and I appreciate him in this sport but after today I lost respect for him. I sat with the Tennis Council proposing to change some rules, do you think it is normal to spend all this time in the bathroom? It doesn't make sense and he knows it too.
He talks about it all the time but it keeps happening, maybe I'm overreacting but I'll talk to my team and listen to what people have to say. All this is not fair, I should be here talking about my great performance and instead I am talking about his bathroom break.
I told the ATP that I didn't want to do the press conference because it was bad to talk like that, but in the end I'm here. My race? I have been saying this for a long time, I am able to play at this level, I just need time and today I had good feelings, I did well but I am disappointed by everything that has happened."