Cincinnati 2021: Zverev vs Rublev and Barty vs Teichmann the finals!
by
| VIEW 426
Ashleigh Barty reached the women's singles final of the Western & Southern Open 2021 thanks to a 6-2 7-5 win over Angelique Kerber in 74 minutes of play. Barty has not yet lost a set on the Cincinnati hard-courts, looking truly unbeatable on fast surfaces.
In the final, the Australian world no.1 will meet Jil Teichman. The Swiss tennis player eliminated Karolina Pliskova with the final score of 6-2 6-4. She had already beaten, as a wild card, Naomi Osaka and her countrywoman Belinda Bencic.
Barty said in the post match interview: "Kerber is an exceptional competitor. At the beginning of the second she leveled up, and it took me a few games to react. key was being able to stay in control of the points. Seeing so many people reminds me why I love this game.
" In the men's singles, Alexander Zverev defeated Stefanos Tsitsipas at the end of an exceptional match, to the delight of the crowd for having witnessed such an exciting, fun and dramatic match. Final score 6-4 3-6 7-6 (4) after 2 hours and 41 minutes.
In the finals Zverev will meet Andrey Rublev, who defeated his countryman Daniil Medvedev with the final score of 2-6 6-3 6-3, reaching the third final of the season.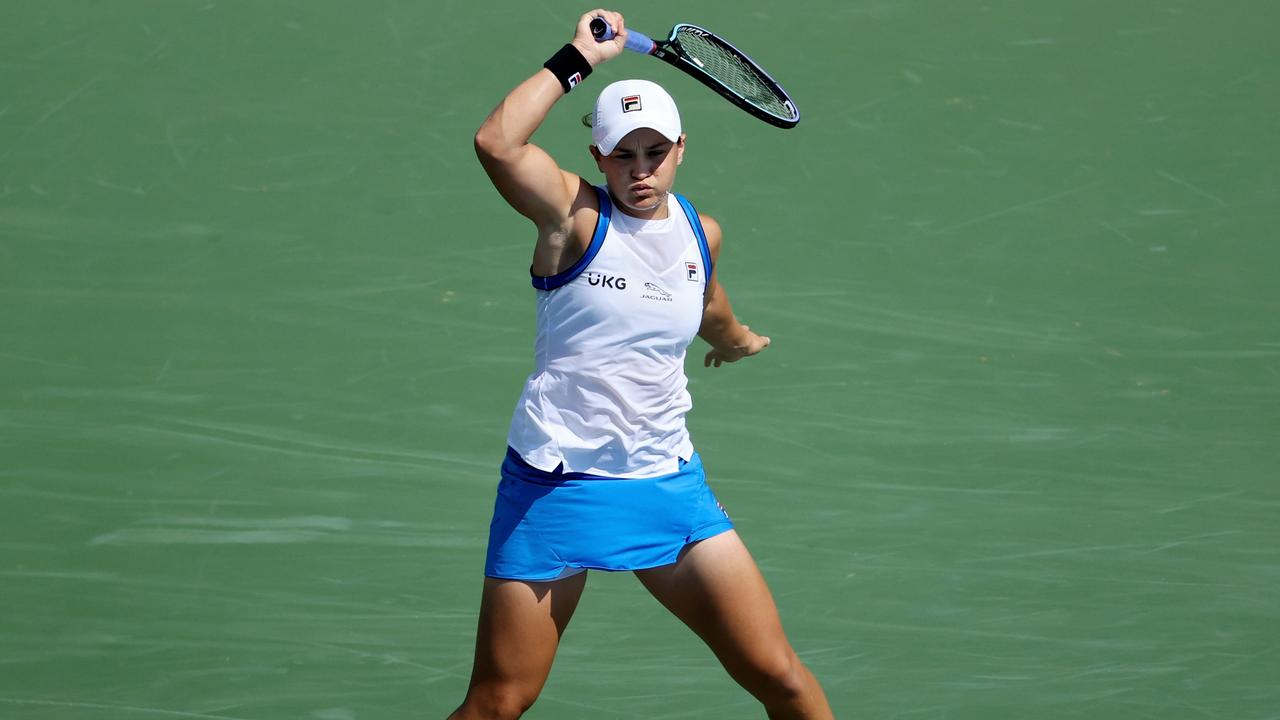 RAFAEL NADAL WILL SKIP THE REST OF 2021
Bad news for all tennis fans and especially for Rafael Nadal fans.
After Roger Federer, the Spanish champion has also announced that he will remain out for the whole of 2021 and he will coem back directly to the court next year. The Spanish player had returned to the field after a two-month absence from the ATP 500 tournament in Washington but still had several foot problems that helped his second-round defeat to Lloyd Harris.
Now through his social channels Rafael Nadal has clarified and announced a news that had been in the air for a few days and which is now official. The Spanish tennis player now risks losing several positions in the standings but he needs to recover and work for next year where he will try again to conquer the coveted twenty-first Grand Slam.
The twenty-time Grand Slam tournament champion and king of clay announced on social media and made the following statements: "Hello everyone, I have to tell you that unfortunately I have to end my season early. I have just returned from a year in which my foot problems have given me numerous problems and I need to take some time to recover."
Lots of tweets and a video where Rafa explains that this year he was not able to compete as he wanted and that now he will work hard to get back to his best next season. In this 2021 Rafael Nadal did not win any Grand Slam tournament and suffered a scorching defeat at Roland Garros, beaten in four sets and after a great battle by world number one Novak Djokovic, later also winner of the tournament.
Currently Roger Federer, Rafael Nadal and Novak Djokovic together hold the record for Grand Slam titles and each of them has been working for some time to try to break the other and become the first player in history to reach 21 Slam.
A season that started badly and ended in the worst possible way for Rafa who will now work hard to recover as soon as possible and finally return to the court.