Roger Federer: "My future? It's all very uncertain"
by
| VIEW 902
The last two years of his career were probably the most difficult, struggling with the pandemic and with a knee injury that forced him to multiple operations. A few days ago Roger Federer turned 40 years-old but about his future there is only a great curiosity and nothing else.
Nobody knows what the tennis player's ideas are and when he might think of announcing his retirement. To the microphones of the newspaper Blick, the Swiss champion, twenty times winner of Grand Slam tests, told about his doubts, his uncertainties and much more about his future.
Beginning to talk about his physical condition, Roger said: "My knee is fine, I am currently on vacation and it is true, however, that I have not played or trained for a long time because of the knee. After Wimbledon I had to stop all activities due to this problem, this week I will meet the doctors and the rest of the team to understand the situation, I don't know what exactly is going on and how we can move forward.
At the moment everything is very uncertain. It is difficult, the truth is that it has changed a lot compared to the past, before the media asked me about the ranking and the tournaments, now they ask me if I will be able to play and what my real goals are

.

In this phase of my career I listen a lot more than in the past, I have a different attitude from how I was and how I played ten years ago. Now I need more to do everything, years ago if I had back pain I knew that everything would be fine in two days and I would be back to training.

Now the two days have turned into two weeks and you have to be patient with the pain and suffering, it's harder to get back on track. I used to take victory in certain tournaments for granted, now I really don't know anything."

Despite being stopped for several months and only returned in March, Roger Federer performed well at both Roland Garros and Wimbledon, tournaments where despite a poor physical condition he reached the Round of 16 and the Quarter-finals respectively.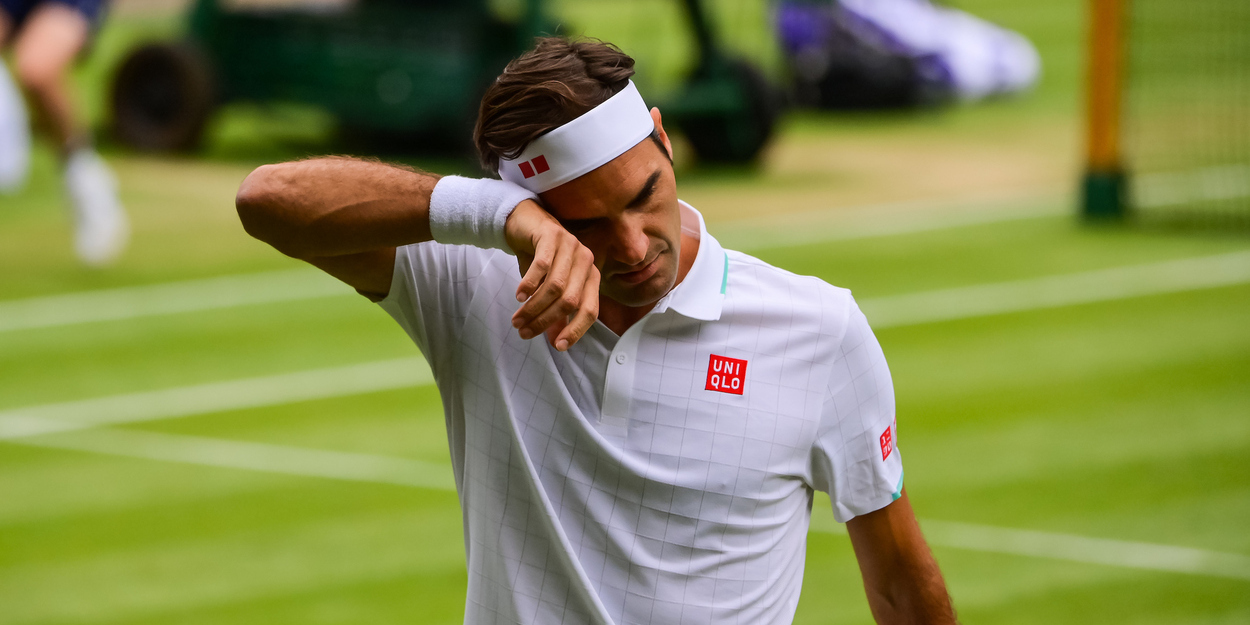 Cori Gauff praised Nick Kyrgios and Roger Federer
Cori Gauff is already a star of the WTA Tour: in her short career she can already boast the quarter-finals played at the Roland Garros and two titles on the women's tennis, namely those of Linz and Parma.
Already number 23 in the world a few weeks ago, today Coco occupies the 24th position in the women's ranking. A few days ago, Cori revealed in the course of an interesting interview all her admiration for the Australian Nick Kyrgios, with whom she also seems to have a pending double collaboration.
She said: "I met Nick when I was 12-years-old At 13 years I had the chance to train with him, we even got together in Miami for a tournament. I guess he remembers it now, but I don't know at the time. I think he asked me to play mixed doubles together because I did an interview with the ATP social account in which they asked me who I wanted to compete with.
I answered Nick. Then they asked me which player of the Tour I would have preferred to be friends with: I answered Nick this time too." Gauff then added: "I respect him a lot, as a person and as a tennis player. People don't know, but both he and Roger Federer are my two ideal."
Coco certainly cannot boast a long experience in doubles, however in this specialty she has already won three titles (Washington, Luxembourg and Parma) and played twice in the quarter-finals at the Australian Open in Melbourne.
As for Kyrgios, the Australian won the event in Lyon in 2018 together with the American Jack Sock. Cori did not take the field in Tokyo on the occasion of the Olympics as she was positive for Coronavirus.