Cori Gauff praised Nick Kyrgios and Roger Federer
by
| VIEW 167
Cori Gauff is already a star of the WTA Tour: in her short career she can already boast the quarter-finals played at the Roland Garros and two titles on the women's tennis, namely those of Linz and Parma. Already number 23 in the world a few weeks ago, today Coco occupies the 24th position in the women's ranking.
A few days ago, Cori revealed in the course of an interesting interview all her admiration for the Australian Nick Kyrgios, with whom she also seems to have a pending double collaboration. She said: "I met Nick when I was 12-years-old At 13 years I had the chance to train with him, we even got together in Miami for a tournament.
I guess he remembers it now, but I don't know at the time. I think he asked me to play mixed doubles together because I did an interview with the ATP social account in which they asked me who I wanted to compete with. I answered Nick.
Then they asked me which player of the Tour I would have preferred to be friends with: I answered Nick this time too." Gauff then added: "I respect him a lot, as a person and as a tennis player. People don't know, but both he and Roger Federer are my two ideal."
Coco certainly cannot boast a long experience in doubles, however in this specialty she has already won three titles (Washington, Luxembourg and Parma) and played twice in the quarter-finals at the Australian Open in Melbourne.
As for Kyrgios, the Australian won the event in Lyon in 2018 together with the American Jack Sock. Cori did not take the field in Tokyo on the occasion of the Olympics as she was positive for Coronavirus.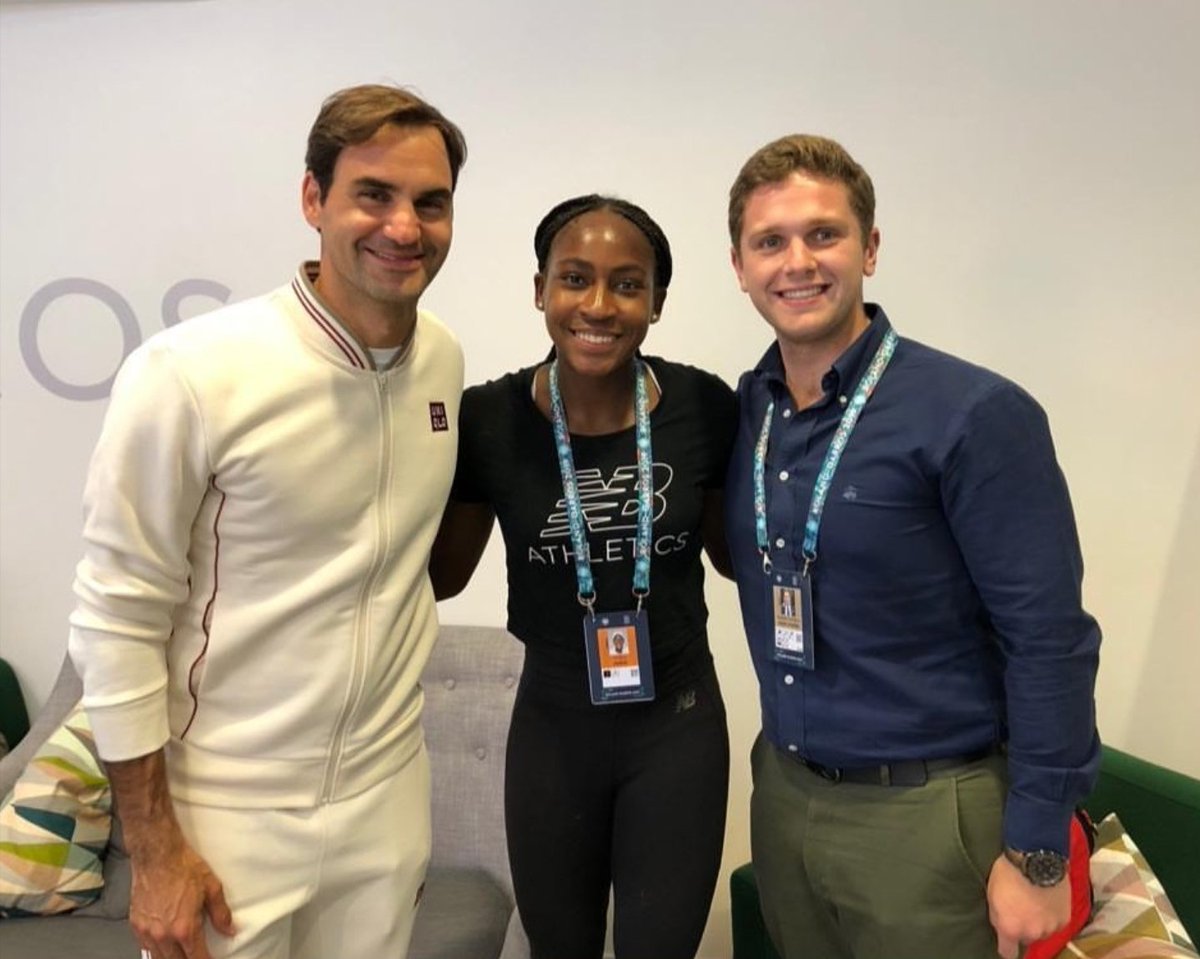 Roger Federer's parents praised their son
A few days before his 40th birthday, Roger Federer's parents Robert and Lynette gave a nice interview to Blick magazine.
His dad Robert said: "Roger Federer looks a lot like me physically. I think he has inherited many traits from me, it is so evident" Then Mom Lynette intervened: "From meshe probably received the discipline and the desire to move.
Perhaps also his talent for hitting the ball." Not even his parents imagined seeing him still on the court at 40. Lynette said: "He has always followed his instinct and his love for sport. In addition, his physique has held up quite well despite the repeated stresses of the past 25 years."
Robert Federer's father added about his amazing son: "It's great that he still lives for tennis. He tried very hard to recover his condition after knee operations, I found it truly admirable. Roger continues to live his dream, we respect him without ever getting too much in the way."
Lynette also said: "Roger Federer has always been a fun, active guy who had lots of friends around him. It was immediately evident that he wanted to play sports. It didn't matter who he was. Skateboarding, biking, ping pong or squash, he just liked to move.
It was not an obligation for him unlike many other children, he did it with pleasure. People have always been amazed by his exceptional talent and naturalness with which hit the ball from a very young age. However, we never imagined such a success."
His father Robert added: "We never had the thought that he was going to be a champion of the sport. We always behaved normally, letting things run as smoothly as possible." The next months for Roger Federer will be crucial after giving up the Masters 1000 in Toronto and Cincinnati.
The former world number 1 suffered a knee relapse during the grass season, having had to give up the Tokyo Olympics and the dream of winning the gold medal in singles. His participation in the last Grand Slam of 2021, the US Open, seems far from obvious, considering that the King has played only five tournaments this year.
Several fans and insiders believe that the 20-time Grand Slam champion is seriously thinking about retiring, thanks to a physicist who doesn't want to leave him alone. The Swiss legend played his last match at Wimbledon, where he surrendered in the quarter-finals to a wild Hubert Hurkacz.
The bagel handed to him by the Pole in the third set had alarmed his countless fans, who had never seen him so helpless on Center Court.