Tokyo 2021 LIVE: Novak Djokovic eliminated by Sascha Zverev!
by
| VIEW 292
Here is what is happening today in Tokyo.
Tennis, men's singles
: unbelievable but true: Novak Djokovic was eliminated in the semifinals by
Alexander Zverev
in three sets, despite the Serbian having won the first set 6-1!
The German has been the protagonist of an incredible come back, and now he will play the most important title so far of his career in the final against Karen Khachanov. Nole, looking for the last victory still missing from his fantastic career, will play for the bronze medal against Pablo Carreno Busta.
Tennis men's doubles: New Zealanders Marcus Daniell and Michael Venus won the bronze medal in the men's doubles by beating Americans Austin Krajicek and Tennys Sandgren 7-6 (3) 6-2 in the final. Judo, men: Gold to the Czech Krpalek, who beats the Georgian Tushishvili and enters the history of judo, category +100 kg: two Olympic titles in a row in two different weight categories.
Bronze medal for Teddy Riner.
The other challenges of today
Swimming, 200 breaststroke women: South African Tatjana Schoenmaker won the gold of the 200 breaststroke setting the new world record, swam in 2'18''95. Silver to the American Lilly King (2'19''92) and bronze to the other American Annie Lazor (2'20''84).
Women's Judo: At the end of the +78 kg women's round of 32 challenge, Saudi Arabia's Tahani Alqahtani and Israeli Raz Hershko embraced. Hershko had won for ippon, she raised her opponent's right arm in the gesture she uses to pay homage to the rival's valor.
Men's BX cycling: American Connor Fields, favorite for gold in the BMX cycling event, during the Olympics semifinal, fell, being the victim of a bad accident. Transported to the hospital he suffered a broken collarbone. Archery, women: South Korean San An wins the gold medal in the women's final, beating the Russian Elena Osipova.
Third place for the Italian Lucilla Boari. Badminton, mixed doubles: Wang and Dong Ping Huang beat Zheng and Ya Qiong Huang in the final, then double Chinese medal. Bronze to the Japanese couple Watanabe-Higashino. Canoe, K1 slalom men: Czech Jiri Prskavec won the gold medal in the K1 slalom canoe race.
Second place and silver medal for the Slovak Grigar, bronze for the German Aigner. Women's trampoline: The Chinese Zhu won the trampoline competition. Silver for the other Chinese gymnast Liu, bronze for the British Page.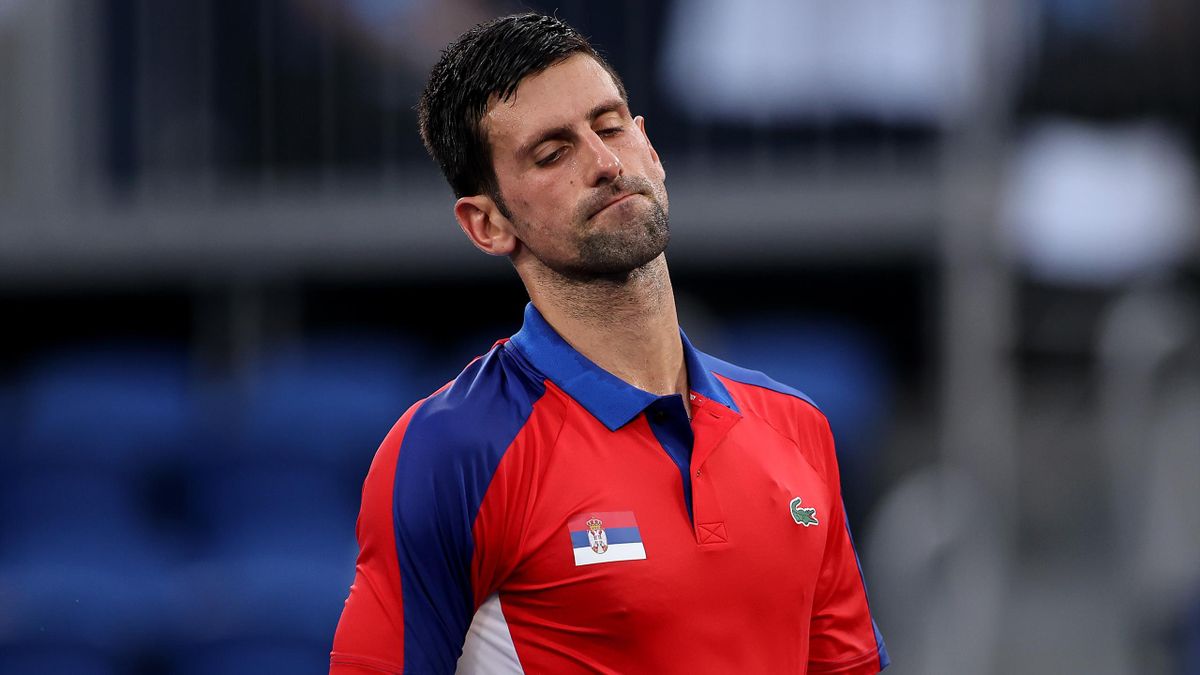 Tokyo 2021 LIVE: The medal table updated on 29/7/2021
The Tokyo 2021 Olympics continue to amaze.
Below you can read the top-10 of the Olympic medal table updated to 29/7/2021, while at the following link you can consult the complete medal table. Top-10 medal table updated at the 29/7/2021: 1 China: 15 gold, 7 silver, 9 bronze (31 total)
2 Japan: 15 gold, 4 silver, 6 bronze (25 total)
3 Use: 14 gold, 14 silver, 10 bronze (38 total)
4 COR (Russian Olympic Committee): 8 gold, 11 silver, 9 bronze (28 total)
5 Australia: 8 gold, 2 silver, 10 bronze (20 total)
6 Great Britain: 5 gold, 7 silver, 6 bronze (18 total)
7 South Korea: 4 gold, 3 silver, 5 bronze (12 total)
8 France: 3 gold, 5 silver, 3 bronze (11 total)
9 Germany: 3 gold, 3 silver, 7 bronze (13 total)
10 Italy: 2 gold, 7 silver, 10 bronze (19 total)
Novak Djokovic