Matteo Berrettini will play the Laver Cup 2021
by
| VIEW 448
The golden moment continues for the Italian tennis player Matteo Berrettini, number 8 in the world and the first player in his country history to reach the final in 134 editions of Wimbledon. Matteo has shown to be in great shape after winning the Queen's and reaching the final at the All England Club where he only gave in to Novak Djokovic, this year in an incredible condition that makes him unbeatable.
After the final in Wimbledon and the celebrations afterwards with the national football team in Rome with its meeting with Mattarella, another fantastic news arrives for Matteo and for the Italian colors. Matteo will be part of the selection of the Laver Cup, a competition that will be held from 24 to 26 September in Boston, at the TD Garden, home of the NBA team of the Boston Celtics.
Berrettini was the third player selected for Team Europe, after the tournament organizer Roger Federer and after the Austrian tennis player Dominic Thiem. Team Europe will challenge the Rest of the World and the team will be captained by former tennis legend Bjorn Borg.
2021 is increasingly a golden moment for Italian tennis and above all for Matteo who started the season in the best possible way and has slowly struck together a series of extraordinary results. Berrettini is also third in the ATP Race classification and is one step away from qualifying for the Atp Finals at the end of the year competition that will be held this year in Turin and therefore Berrettini will play as host.
Berrettini is carrying on the Italian tennis movement and speaking proudly in these days was the president of the FIT Angelo Binaghi. Here are his words: "We are proud of Matteo, of what he managed to do against this 'monster' who will probably win the Grand Slam this year and will be the third player in history to succeed in this feat, and in my opinion he will want to win.
then also the Olympics. I believe that from this moment a new page will open, for Matteo Berrettini and all the other guys. For Italian tennis I think this must become more normal than it has been until now. I don't think it will be another 45 years before we see another Italian in the final of a Grand Slam."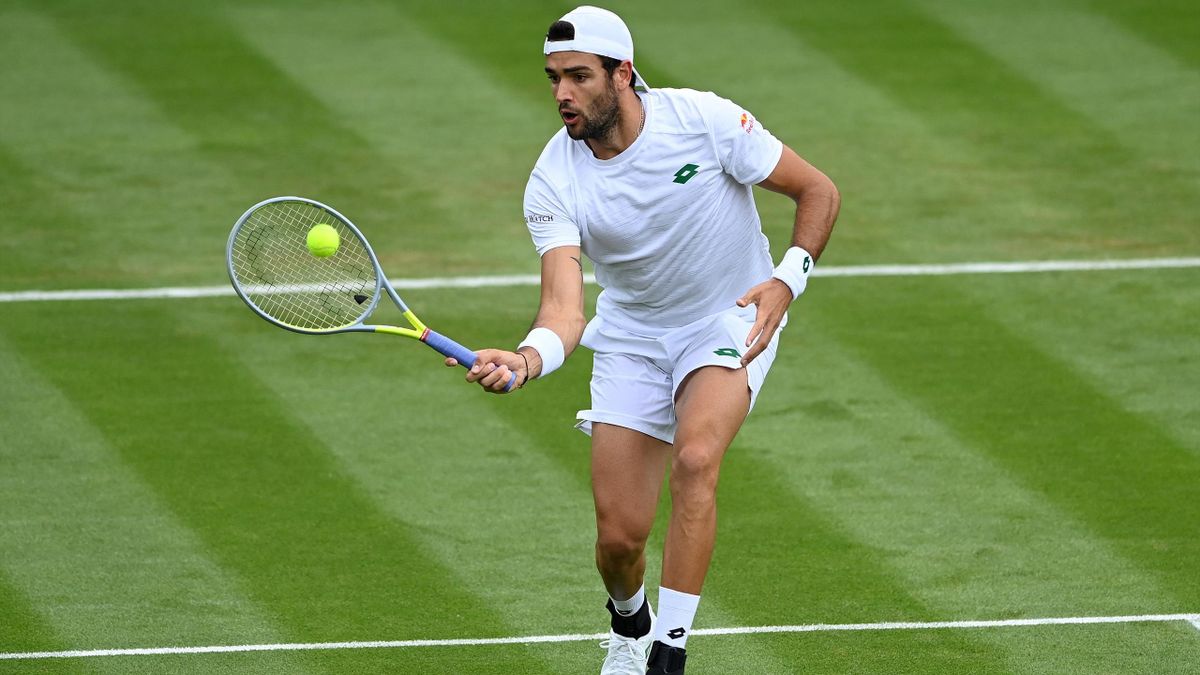 Marian Vajda: "Djokovic deserves respect, he's a champion"
One of Novak Djokovic's secrets is Marian Vajda. The historical coach of the Serbian champion has been an integral part of his life for more than fifteen years.
Their collaboration began before the Roland Garros 2006 and, barring a short break, it never ended. Vajda has been part of Djokovic's team in all 20 Grand Slam tournaments they have won and, today, continues to follow his pupil as if it were the first time with the help of Goran Ivanisevic.
Vajda gave an interesting interview to Tennis Majors; interview in which he talked about Djokovic's popularity and dominance. "I feel that no one has tested Djokovic to the fullest. For the final I told my family that four sets would be played with a tie-break; my prediction was right.
Novak plays smart on grass and has a lot of experience, he has excelled on this surface for years, and that was a big advantage against Matteo Berrettini. For Matteo it was difficult, it was his first Grand Slam final. Ivanisevic? As a team we share every moment: preparation for a match, analysis and more.
We share a passion for tennis and important private matters with our families. Novak is an amazing guy, because he always brings positive energy. It's a real luck to be part of his team." Vajda then focused on the rapping between Djokovic and the media: "It's complicated.
The media write what they want, perhaps to influence someone. Sometimes they don't see the complexity of Djokovic's personality. He is great, a positive person who brings energy to the viewers. The crowds are in favor of the underdogs because he is so dominant and nobody wants to see him win.
He is so dominant that people are jealous when he sees perfection and wonders how it is possible. I think he is an example. His level of play is not a miracle: there is a lot of work behind it. I think Novak is a great example for the younger generation of athletes and for people in general.
I would like to see more balance when it comes to Djokovic. The media promote Roger Federer and Rafael Nadal, as well as the new generations. Good things have also been written about Novak, but from my point of view he deserves better media coverage, he is a true champion."