Pablo Andujar Win over Roger Federer made me believe I could beat Dominic Thiem
by
| VIEW 235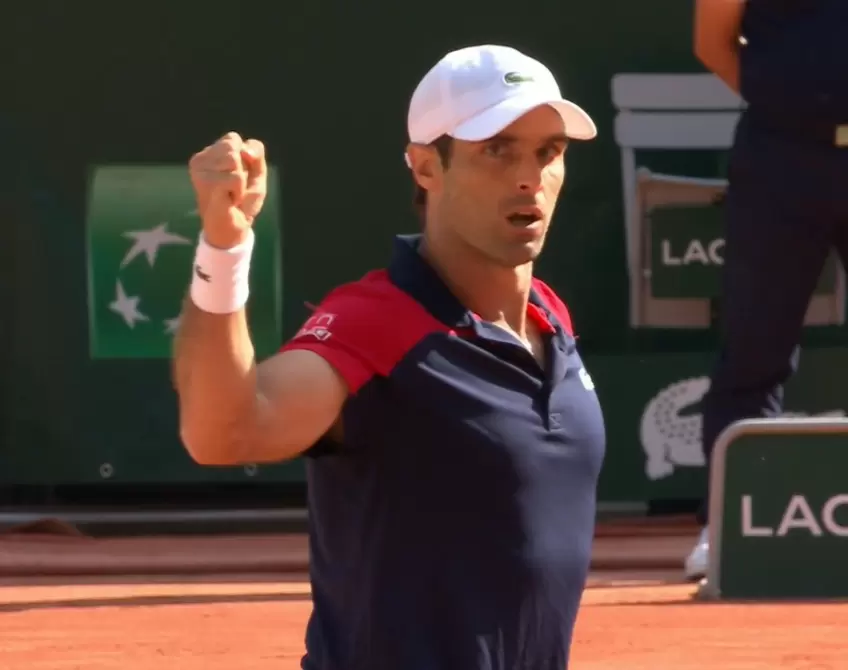 World No. 68 Pablo Andujar couldn't hide his happiness and excitement after clinching yet another big win. Two weeks ago, Andujar recovered from a set down to beat
Roger Federer
in the Geneva Open round-of-16. This past Sunday, Andujar recovered from two sets down to beat No.
4 seed Dominic Thiem in the French Open first round. "These are gifts that tennis brings you," Andujar said, per the ATP website. "I'm a guy who has never really been on the front covers or in the spotlight, and for me, these two victories are like Father Christmas came early.
"For me, this is like Father Christmas came and gave me two victories that I could never have dreamed that I could achieve in my career". Andujar was down by two sets but he kept believing and escaped with a 4-6 5-7 6-3 6-4 6-4 win over Thiem.
"I think it's true that the victory over Roger has made me believe today," Andujar said. "Maybe in another moment, I wouldn't have kept fighting in that third set or believing that I could turn it around".
Andujar showed his class
After the match, Andujar kept it classy and respectful as he had a pleasant exchange with Thiem at the net. "I told him, 'tough luck'. It's what I always tell my opponents when I win, and he told me 'great match and best of luck,'" Andujar revealed.
"In the end, it's not that it felt bittersweet, but it kind of did. Because unfortunately, I know what it feels like. I know that feeling more than winning. "So always, making sure your rival is okay – because at the end of the day, we're all peers here – is important and that's what I was trying to do with Dominic.
And besides, he's a great guy". Andujar acknowledged that playing on one of the biggest courts in the world and beating him was something that he would never forget. "I've always said that the bad part of my injury was that I had to stop for such a long time, but the good side is that I've learned to enjoy all of the tournaments that I play," Andujar said.
"I enjoy every match now. "Of course, it's easier to say this after a win, but it has been a great moment, playing against Dominic Thiem on Philippe Chatrier. This, to me, is a gift and this always helps keep me calm".
Roger Federer
Dominic Thiem