Kei Nishikori: Rafael Nadal, Novak Djokovic toughest players to play against
by
| VIEW 202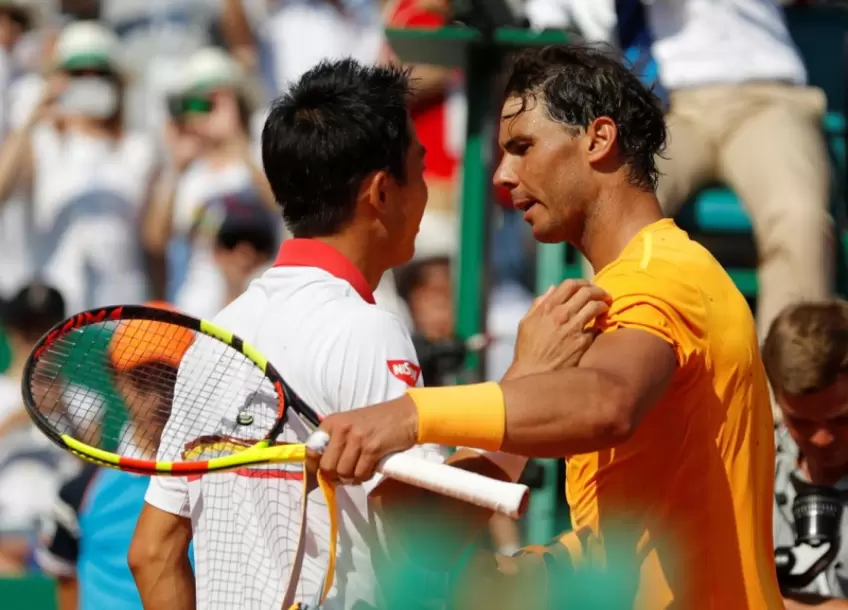 Former world No. 4 Kei Nishikori is feeling fine at the Madrid Masters as his injury is under control. Nishikori overcame Karen Khachanov in three sets at the Madrid Masters, before losing to German tennis star
Alexander Zverev
.
"I'm okay so far. Today I didn't need to sprint frequently, so have to see how it goes when I run quickly. But it's quite small, not so much damaged. I took four or five days off and felt a bit rusty, but was able to play really well since the middle of the match," Nishikori said, as revealed by Seiadoumogera.
"Ball flies too much here because of high altitude, it can be risky to hit flat shots. I have to stay back to hit return, otherwise it can be easily out if I step in on returning. I need to adjust to the condition here."
Nishikori gaining confidence
Nishikori pushed record 13-time French Open champion Rafael Nadal into three sets at the Barcelona Open.
Two weeks ago, Nishikori won the second set against Nadal to force a decider, before falling short to the Spaniard. "After the match against Nadal, I'm getting confident to some extent. Before that I was feeling like I had no room.
Having to take a break last week, it's a bit like I have to start from scratch this week, but if I can play as I did in the latter half today, it will work out," Nishikori said. Nishikori also added: "Marriage has not changed my mindset to tennis so much so far.
I mainly play for myself, I think my tennis career is about pursue my goal of seeing how far I can push the envelope. You are alone on the court, it's the essence of tennis, it's your mind that can change everything. "On the other hand I get supports (from people around me), so I want to have good results to repay them.
My mindset has not changed so much (through my marriage) yet, but feel like it may change if I welcome a new family member." Nishikori also said that Novak Djokovic and Rafael Nadal are the toughest players to play against.
"If I categorize players I put Nadal & Djoko in the highest group, they are always the most difficult to play. Other top 10 players are in the second group (and Sascha, top 10 player, is in the group as well), I don't have special feeling on playing Sascha," Nishikori said.
Rafael Nadal
Novak Djokovic
Barcelona