Andy Murray: "Iga Swiatek is different"
by
| VIEW 226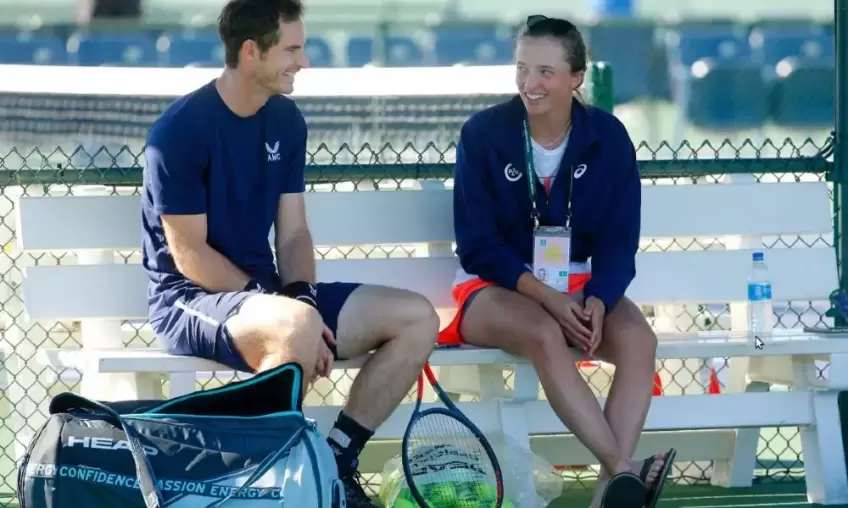 Andy Murray and Iga Swiatek exchanged beautiful words and mutual compliments on Twitter
. The Polish tennis player, number one in the world, after an
Australian Open
below expectations, began to grind impressive results, dominating matches and tournaments.
In the Middle East, the Grand Slam champion played five straight, losing only eight games this way: bagels were four, out of ten total sets played. When journalist José Morgado reported the statistic, Andy Murray could not help but comment: "She is different," he said praising the Polish tennis player.
Iga Swiatek herself wanted to respond to the British tennis player's compliment, returning the praises to the three-time Grand Slam champion. She said: "And you are a model of resilience and an inspiration on many levels. Thank you for all you do for this sport," the three-time Grand Slam champion wrote on Twitter.
She is different ? https://t.co/sZFbjHJDYh — Andy Murray (@andy_murray) February 22, 2023
The previous one at Indian Wells
The two Grand Slam champions and the two world number ones have already met in the past.
It was 2021, in the midst of the Covid pandemic and with chronologically out of phase tournaments, and Iga Swiatek had fulfilled a lifelong dream a few months earlier: dribbling with her childhood idol, Rafael Nadal. At Indian Wells of the same year, the Spanish tennis player was not present and the Roland Garros champion took the opportunity to meet another Grand Slam champion, namely Andy Murray.
"He seems like a nice guy. He has a good sense of humour," said the tennis player of the two-time Wimbledon champion immediately after the current world number one, as reported by Tennis.com. The two Tours, right in Indian Wells, male and female, find themselves in the same place, playing the same tournament: the Masters 1000 for the first, the WTA 1000 for the second.
California will therefore be the territory where the two champions could meet again and exchange, this time praise in person. Meanwhile, the Briton could have some good chance to win some important events in 2023.
Andy Murray