WTA Finals: Iga Swiatek is relentless, Cori Gauff at risk of elimination!
by
| VIEW 163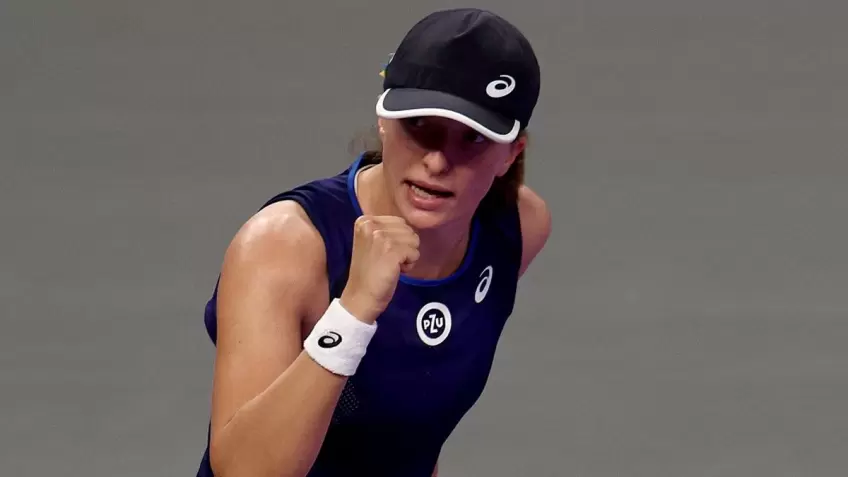 The second day of the
Wta Finals
goes fast without particular jolts. Legitimate and understandable, given that at the opening of the day the super number one of the world Iga Swiatek takes the court. Called to defend her status as a favorite, the Polish tennis player obviously does not make any particular changes to the script during the match against Daria Kasatkina.
On the contrary. She wins more than 75% of the points with the first ball, cancels the three break chances that she makes available to the Russian, however all in situations of tranquility, and after just over eighty minutes of play she seals the success on 6- 3 6-2.
So the two-time Grand Slam champion's ride in 2022 begins with the right attitude, taking the lead in Group A in front of Caroline Garcia. All relatively simple even for the French tennis player, who mocked an all too nervous and foul-smelling Coco Gauff.
The American star, also engaged in doubles, does not take advantage of the break advantage that she harpoons at the start and goes out in the tenth game. Different situation, but substantially the same, in the second set, with Garcia missing the deadly appointment with the 4-1 but restoring the advantage in response in the immediately following game.
ATP Paris-Bercy
The 6-4 6-3 is basically a logical consequence. Spectator of what may have been Gilles Simon's last career win, Richard Gasquet takes the field in the evening session of day-2 against Casper Ruud and wakes up a little too late.
Needless to say, he moves the zero from the game box on one occasion during the first set and closes the second with more than a few complaints. The landlord squanders a 5-3 advantage and does not even take advantage of a set point in the jeu decisif.
On the second useful opportunity, the Norwegian makes no mistake and closes at 6-1 7-6 (6). Also worth mentioning is the insane victory of one of the most talked-about characters of the final season slice: Holger Rune. Forced by a decidedly 'vintage' Stan Wawrinka to the third set tie break.
Again, the recriminations for the three-time Grand Slam champion are endless. The Swiss wastes two match points in the tenth game of the second set and another at the foot of the jeu decisif in the third, before obviously going out in the final rush.
Yet another demonstration of strength by the Danish talent, who after three weeks seasoned by the finals in Sofia and Basel, but above all by the victory in Stockholm, confirms the incredible progress also from a mental point of view with a 4-6 7-5 7 -6 (3) which obviously speaks for itself.
Wta