Carlos Alcaraz dreams of winning the US Open!
by
| VIEW 271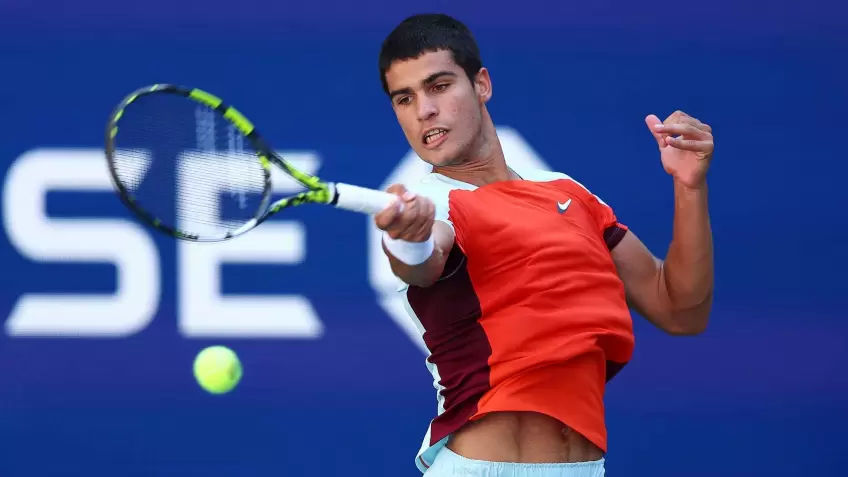 A triple 6-3 to Jenson Brooksby, seasoned by a virtual 6-0 in the third set, to overcome the obstacle of the third round and at least reach the round of 16.
For Carlos Alcaraz continues the ride on the concrete of Flushing Meadows
: the first Slam triumph would allow him, among other things, to grab the first position of the ranking at the expense of Nadal and Medvedev.
Players he obviously sees favorites along with Nick Kyrgios! On Brooksby and the comeback: "He started to play well during the third. I thought I had to stay very focused to shorten the times, I knew I had my chances anyway.
He will be a great player in the future, in fact he already is at to tell the truth. Kyrgios says I'm the favorite? Then so is he."
Carlos Alcaraz dreams of winning the US Open!
Alcaraz also dwelt on the words of Nick Kyrgios, who indicated him as the main favorite for the final victory.
"Crazy say he is the favorite to win the tournament. I would say he is too. He has enough tennis level to be too here after Wimbledon. Anyway, I think I have expressed good tennis during this week so I am quite satisfied because the level during the second week will certainly be higher.
I don't see myself with the trophy in my hands, I see it as a distant thing, but it certainly would be a dream for me," he explained with incredible humility. Alcaraz is currently the player with the most wins in the Atp Tour.
A record which, in theory, will be very difficult to take away from him in the next three months. "I don't give too much importance to it to be honest. The year is not over and there are still players who can overtake me. All I have to do is continue to stay on this level and above all have fun."
Carlos Alcaraz
Us Open