Caeleb Dressel, the biggest swimming star of today?
by
| VIEW 1408
Caeleb Dressel was one of the rulers of Toky Olympics 2021. The American swimmer is a versatile swimmer, capable of a powerful swim and of extreme power. In Tokyo he won five gold medals. At the Japanese Olympics, Caeleb competed fifteen times between heats, semifinals and finals in various specialties.
Just during the Tokyo 2021 Olympics, Dressel set three Olympic records and one world record, the one on the 100 butterfly of 49 "45. Dressel is trained by Gregg Troy at the Gator Swim Club, and has become a great swimmer starting with the university student at 21: in Budapest in 2017 he already won three individual golds.
Chronology of a champion
On 7 August 2016 he won gold at the Rio de Janeiro 2016 Summer Olympics in the 4x100m freestyle together with Michael Phelps, Ryan Held and Nathan Adrian and in the 4x100m mixed. At the 2017 Budapest World Swimming Championships he won the 50m and 100m freestyle, the 100m butterfly, the 4x100m freestyle, 4x100m mixed, 4x100m mixed freestyle and 4x100m mixed medals, totaling seven medals.
gold, the highest number in a world championship, equaling Michael Phelps' feat in 2007. At the Gwangju 2019 world championships, during the semifinal of the 100 meters butterfly he set the new world record for the specialty, with a time of 49 "50, improving by 32 cents the record that belonged to compatriot Michael Phelps.
In the Korean world championship , Dressel wins 6 gold and 2 silver medals. At the Tokyo 2020 Olympics, Dressel wins gold in the 50m and 100m freestyle (setting the Olympic record on both occasions), the 100m butterfly (setting the new world record), as well as in the 4x100m relay freestyle meters and 4x100 mixed meters, winning five gold medals.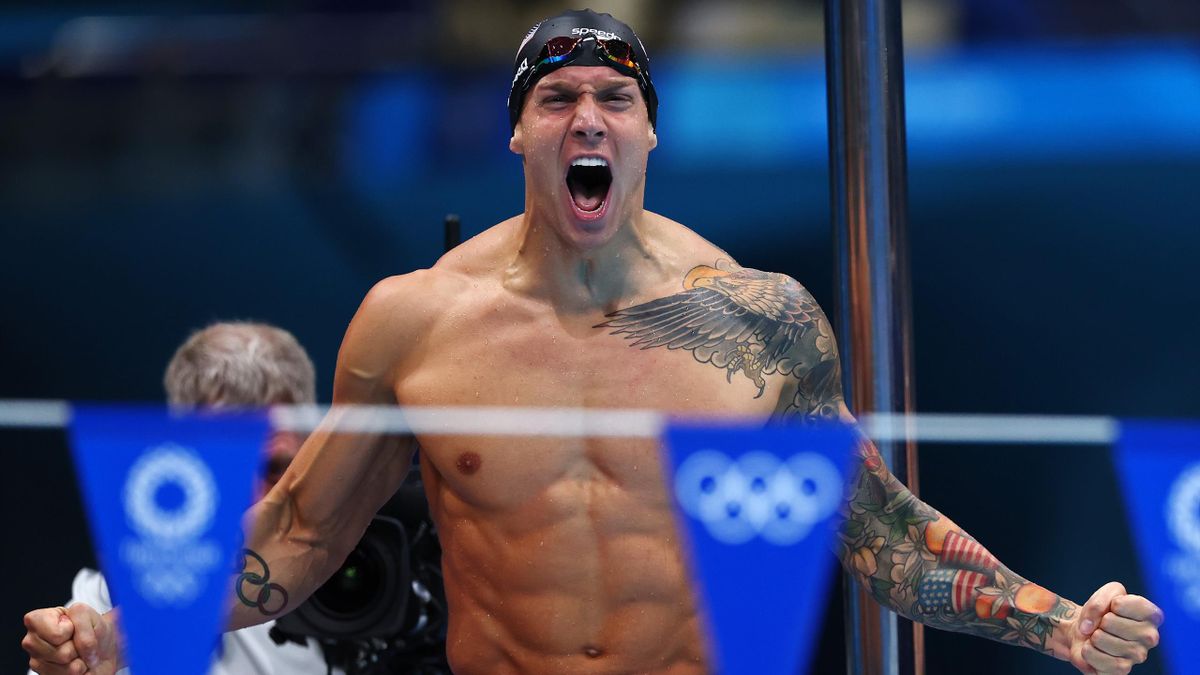 Michael Phelps the secret behind Rahm and Spieth!
Michael Phelps, the most decorated athlete in the history of the Olympics, is a great golf enthusiast, and many now define him as the secret weapon of Jon Rahm, number one in the world ranking, and Jordan Spieth.
"He's a good guy, he's been through a lot as a sportsman and he's the greatest Olympian of all time with a lot of tricks up his sleeve. I'm not going to reveal what I asked him but I can say that he has helped me a lot in the last period," said the Spaniard Rahm.
Spieth added: "The mental aspect is something I've worked on a lot with him lately. I'm really lucky to have him around. Besides, he's a great lover of golf and having him now more and more in our world is an added value."
This is the opinion of Spieth who yesterday, alongside Phelps, played the Pro-Am of the BMW Championship, the second event of the Play-Offs of the Pga Tour starting today in Owing Mills (USA), Maryland.