Dusan Vlahovic dreams of becoming like Novak Djokovic
by
| VIEW 220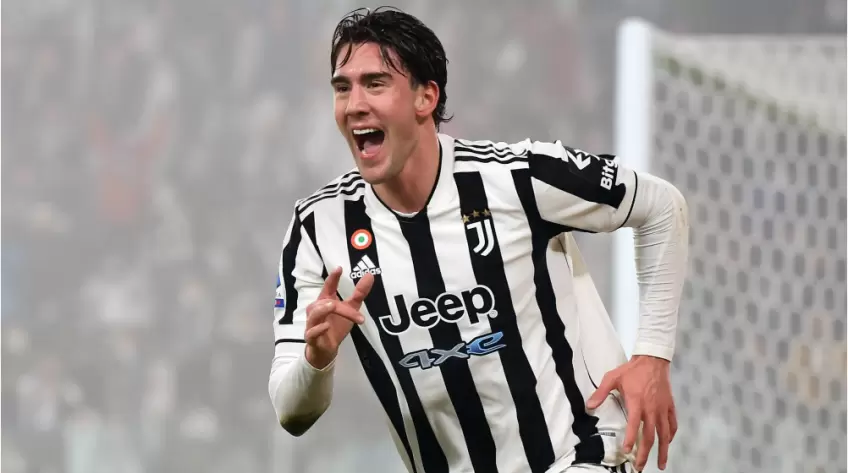 During a long interview, Juventus center forward Dusan Vlahovic expressed all his admiration for Novak Djokovic. Vlahovic explained: "I don't consider myself a reference, I still have to work a lot to become one. Novak Djokovic is a great source of inspiration for all of us.
I am proud to be Serbian like him. I wish him to further increase his wall and to make all his dreams come true. I don't know him well, we've only talked a couple of times. He complimented me when I arrived at Juventus.
His mental strength of him is incredible, as is the way he trains. I would be delighted to meet him again." A few days ago, Goran Ivanisevic explained what it means to work with Nole: "It is an honor and a pleasure.
We are talking about an athlete who has won everything several times and who does not feel full yet. His hunger for victories has remained intact. He had a complicated first part of the season in many ways, but the victory at Wimbledon regenerated him."
Will Novak Djokovic be at the US Open 2022?
Novak Djokovic is back from his seventh Wimbledon triumph, the fourth in a row. The former world number 1 allowed himself a few misses during the tournament, but he was once again flawless in the hot phases.
Thanks to yet another seal on the London meadows, the Serbian phenomenon has lifted a subdued season and shortened the gap that separates him from Rafael Nadal in the all-time Grand Slam standings. The Spaniard had in fact risen to 22 Majors by winning the Australian Open and Roland Garros.
Nole will hardly be able to go to the United States to compete in the US Open, not being vaccinated against the Coronavirus. Several members of American politics have sided with the 'Djoker' in recent weeks, but the government seems adamant.
The 35-year-old from Belgrade has already made it clear that he will not play minor tournaments to collect points. The 21-time Grand Slam champion is relaxing in Croatia these days, waiting to see how his year will continue.