Borussia Dortmund chief: Manchester United was close to signing Erling Haaland
by
| VIEW 643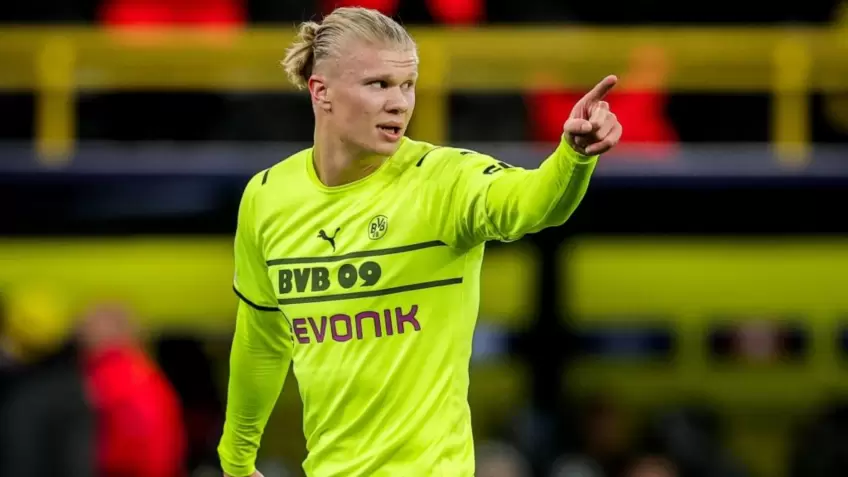 Erling Haaland is one of the greatest young talents today and someone for whom the whole of Europe is fighting. Erling Haaland has been linked with Barcelona, Real Madrid, and Manchester City, but also with Manchester United.
Most expect Haaland to leave Dortmund this summer and find a new engagement, and for now, it is unknown who could be his next club. Yet what disappointed Manchester United fans was a statement by Borussia Dortmund chief Hans-Joachim Watzke: "We gave Erling Haaland a release clause...
otherwise he would have gone to Manchester United," he told 19:09 Talk. The young Norwegian is considering the options he has on the table, and we believe he will make the best decision for him. For now, the previous two decisions: Salzburg and Borussia Dortmund turned out to be good.
"He has a decision to make, it will come eventually. But I'm sure we'll find the new Haaland. We need the new Haaland."
Rangnick on Haaland
Interim United boss Ralf Rangnick emphasized how good Haaland is, and that Manchester United needs such players.
Rangnick will be at Manchester United next year but in a different role. He could play an important role in the arrival of Haaland, but it seems that the chances of such a thing are very small. "He could be one of those examples where I think the focus should be on to try and identify and find and then convince players who could be Manchester United players for the next couple of years.
"It is obvious the club and the team need more players, for the very reason that quite a few players have no contracts anymore and some other players are not available anymore, some players might want to get more game-time and are on loan already.
It is obvious the club needs quite a few new players. What this experienced German has emphasized many times is that Manchester United needs players who will have the DNA of this club and who will be able to respect everything that this club demands.
"I already told you how I see that. For me, it's important the club identifies scouts and then recruits those kinds of players to develop Manchester United into one of the top teams again and therefore, you need mentality, quality, physicality, pace, skills, you need the full package."
Most believe that Manchester United does not have a good chance of signing this Norwegian, but we will see what happens.