Brendan Rodgers on Mourinho: He has nothing to prove. He will always be a winner
by
| VIEW 584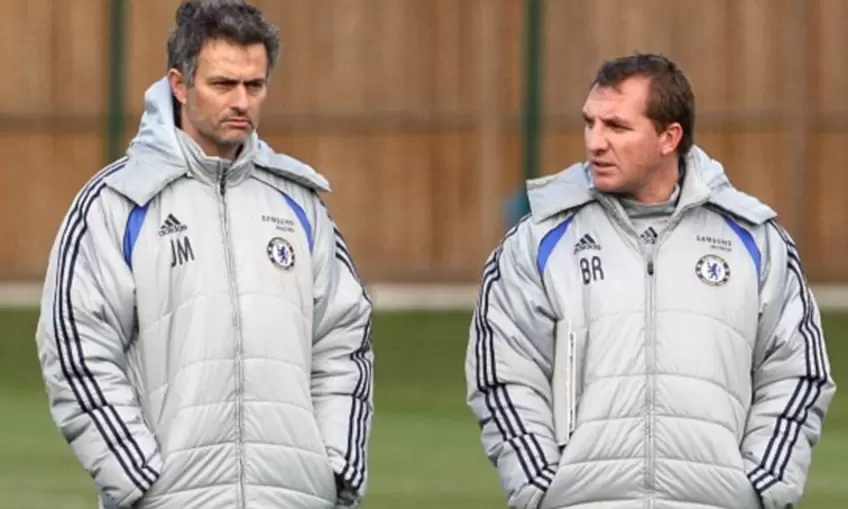 Great match for both teams: AS Roma and Leicester City will play the first match of the UEFA Conference League semifinals. This will be an interesting duel: On the one hand, Jose Mourinho and his team will try to reach the finals and secure the Europa League next season with a possible triumph, although they are still close to it.
Leicester City is much further from that, so they could be more motivated in this match. Mourinho has the imperative of victory and believes that Leicester will have an easier job, given that they have little chance of reaching the places that lead directly to the Europa League.
"Leicester dropped out of the Europa League, while this is our 13th game in the Conference League. We paid for that by wasting points in Serie A, because we played games every Thursday and Sunday. Teams with 30 players of the same quality can rotate and thus not lose points, but we don't have that luxury.
Leicester's advantage is that they don't have to worry about the Premier League, while we want to get to the place that leads to the Europa League We can be in any of the fifth to eighth place in the championship.
I played a number of European semi-finals and I can say that despite the names and the potential, the chances are always 50-50. Our goal is to win," said the Portuguese.
Rodgers and Mourinho
Brendan Rodgers and Mourinho have already met so far, and Rodgers decided to praise his opponent.
His goal remains victory and the final, because looking at other teams Leicester should do its best for the trophy. "He has nothing to prove. He will always be a winner. I can't have a better opinion of him. He is one of the greats of our generation.
He had an X factor. He was brilliant in many aspects of the game. Dedicated to details, working with players, and understanding tactical adaptation, he had that special quality that I could notice. I really appreciate him. Today I am a coach by myself, but I will never forget what I learned from him, "said Brendan Rodgers, adding:" This is a prestigious competition, all four teams want to win."
"A great opportunity to compete with a top team. We will do everything we can to reach the finals, which would be another symbol of our growth." An interesting duel we can't wait for.