Raul de Tomas honestly: "I thought I was a star and I had to play in a team"
by
| VIEW 414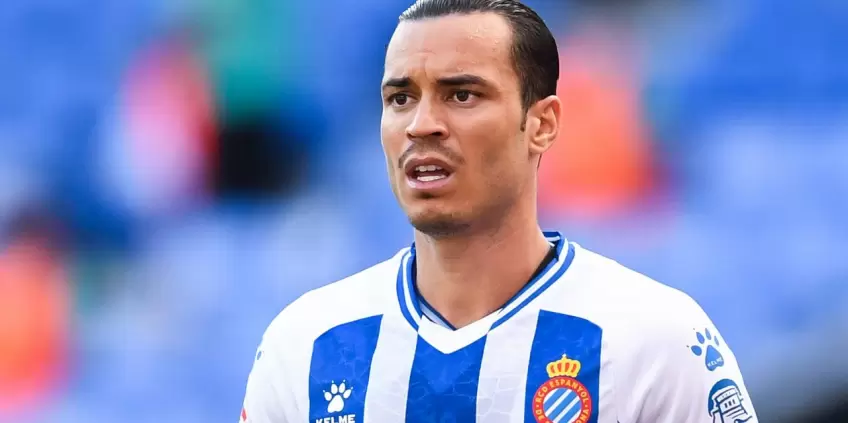 There were many players in all major clubs who had brilliant careers when they were kids, and who did not realize even a part of that potential in the seniors. There are various reasons why these "roses" never bloomed properly, and one of them is Raúl de Tomás, a child of
Real Madrid
, who never played for the first team of the Royal Club, and now admits, ten years later, that he is the most guilty of it.
De Tomas, now the striker of Espanyol, talked in an interview with El Pais about the mistakes he made in his career, and that confession could be a must-read for many young players who choose strange paths in their careers.
"I have seen many dangers in this profession in my career so far. For example, while I was at Real's academy, I was like in a bubble, I didn't understand many things in the right way. I had huge expectations, but there were many things in my head that did not exist, and I believed in them ", De Tomas began the story.
The Spaniard explained what he meant. "One of them is that I should play for the first team and be a star. Yes, it is wrong to think that it belongs to you much earlier than it should happen. It's not just football on the field." "Real is a big club in which many talented football players play, who are at a higher level than others.
But there's a lot that's off the field, out of that bubble I was in. And if you don't have the maturity to get used to and accept a lot of things, you can go to hell, as happened to me. "
Raul De Tomas on his career
De Tomas continued to unravel the pieces of his puzzle.
Raul de Tomas honestly: "I thought I was a star and I had to play in a team". Many times I complained that I was not in the first team, and then I did not give one hundred percent of myself." "I was not a professional off the field either.
I'm talking about food, resting ... Now, after so much time, I realize that I was wrong, not the coaches, as I thought then." "It's not just about football quality, at least it wasn't in my case. And, for a long time, I thought that was all it was about.
And then I was slapped. And I realized that I was wrong all the time and that changed me. " Raul de Tomas pointed out that he had three major milestones in his career. "The first was when I moved from my area to Real's academy.
The club saw that I would quickly give up football if they didn't bring me there, and that was an important decision." "The second was when I left Madrid. I took my friend Pablo to be my personal trainer and that was the best decision I made.
Today I also train boxing, meditate and I am in perfect shape." "And the third, I haven't talked about it so far, was when I didn't want to go to Benfica. Lisbon is a beautiful city, Benfica is a great club, but when things don't go well in your life, then you see something bad in everything," said Raul de Tomas.