Women soccer: PSG player Hamraoui assaulted, teammate Diallo in prison
by
| VIEW 332
It was incredible what happened in France. Women's PSG star
Kheira Hamraoui
was attacked last week and her teammate in the club and in the selection
Aminata Diallo
, present at the moment, was put in custody today by the police of Versailles.
This is confirmed by the PSG through a statement: "Paris Saint-Germain takes note of the police arrest this morning of Aminata Diallo by the Versailles SRPJ as part of the open procedure following an attack, Thursday evening last, to the detriment of the club's players." The two soccer players, according to L'Equipe, were in the car together with two companions after a dinner with the team when some strangers attacked Hamraoui with iron bars, hitting her several times and causing injuries and damage to her legs and hands.
The 31-year-old midfielder was absent in the match played by PSG on Tuesday evening, which overwhelmed Real Madrid 4-0 in the women's Champions League, in her place on the field by the 26-year-old Aminata Diallo. As L'Equipe always explains, on Thursday evening Hamraoui was returning home by car with Diallo and two other companions after a dinner organized by the company, when they were stopped by several men covered on their faces with balaclavas who dragged Hamraoui.
out of the car and then hit her in the legs with bars. According to the French newspaper, several stitches were placed on the transalpine player both on her lower limbs and on her hands in the nearby hospital in Poissy. Based on the initial information, Diallo was stopped by the police to at least be questioned about the serious episode, but what she learns about her role in her attack would be primary, due to the competition with her colleague both in the club and in the National.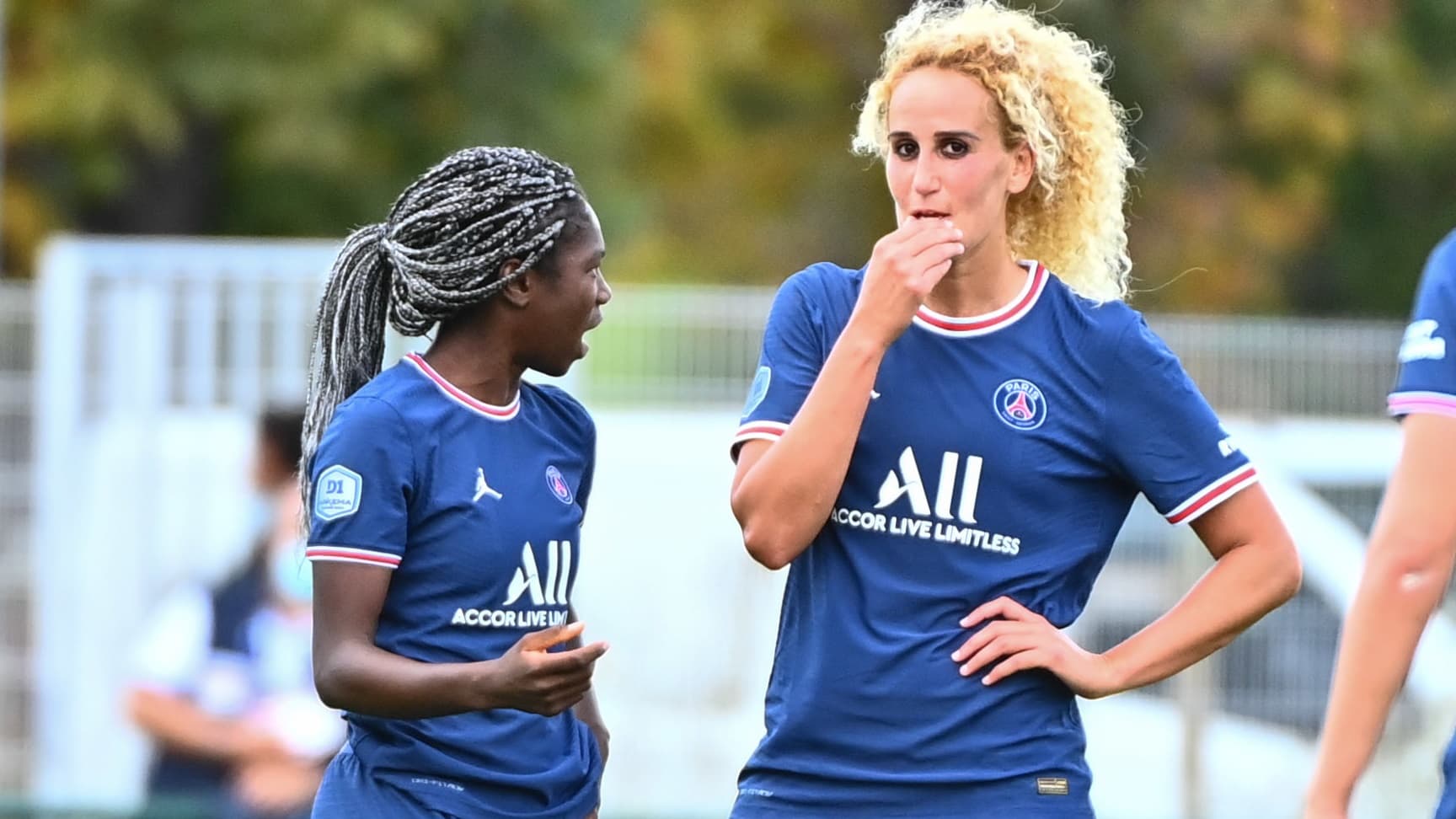 Paulo Dybala praised Roger Federer!
Paulo Dybala and Matteo Berrettini, two great champions protagonists in their respective sports. This time they were the protagonists of a joint interview under the ATP Tour channels.
The two told some experiences about their career and, on the sidelines of Italian Serie A soccer match Juventus-Fiorentina (Matteo supports Fiorentina) a curious curtain was staged. Among other things, Matteo will be in Turin for the ATP Finals in a few days and the attacker was very kind in inviting him to his house.
Berrettini and Dybala talked about their relationship with the coaches and while the Argentine explained that he would be fired in case of jokes, Matteo grinned: "I have a relationship almost like a son with a father with Vincenzo Santopadre.
I happen to record him asleep or wake him up. Of course, unlike you, I pay for it, so I can get away with it." The two were protagonists of historical finals and both were defeated: Dybala lost the Champions League final 2017 against Real Madrid while this year Matteo lost to Wimbledon final against the number one at world Novak Djokovic.
He revealed: "Before the match I had knots in my stomach, they wanted to force me to eat but it was tough. I knew it was very tough against Djokovic, he had played over 30 Grand Slam finals while for me it was the first. In the locker room he would relax with headphones and music and I couldn't even eat, I remember that he was dizzy and my hands were sweating before the match." Two different sports but a common passion for Berrettini and Dybala: the Swiss and world tennis legend Roger Federer.
We have known Matteo's passion for the Swiss champion for years and even Dybala has revealed that he idolizes Roger, Paulo has in fact confirmed: "Sometimes to watch his matches I would skip football matches. I've never met him in person but one day I'd like to do it." Matteo confirmed instead:" I've never hidden my passion for Roger Federer, I love the way he makes his every play seem easy, he seems like Ronaldinho in soccer."
PSG